Take note of 10 famous Kansas women
Well-behaved women rarely make history. — Laurel Thatcher Ulrich
Amelia Earhart is the most famous Kansas woman. She was such a noteworthy icon that Apple included her in the first set of their Think Different advertising campaign posters. In 1999, the Kansas Legislature voted to install Earhart's statue in the US Capitol's Statuary Hall. She finally arrived on July 27, 2022.
This herstory includes more noteworthy Kansas women. The list includes activist Susan B. Anthony and Academy Award winner Hattie McDaniel, the first Black woman to win an Oscar. But it also includes other noteworthy Kansas women you may not know.
As an Amazon associate, I earn from qualifying purchases.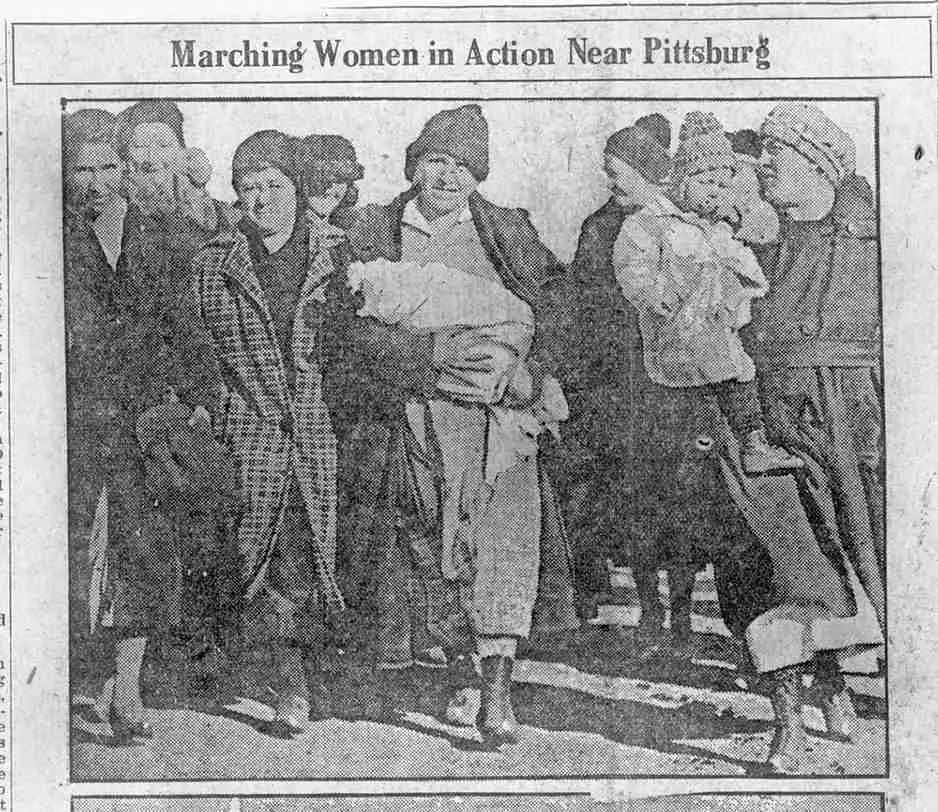 A determined group of famous Kansas women: The Amazon Army
"There was absolutely no fear in these women's hearts. Like the lion, they would face and fight anything bare-handed." — Mary Skubitz

In 1921, Southeast Kansas miners went out on strike. The national miner's union had deposed Kansas miner's union chief Alexander Howat. The Court of Industrial Relations had jailed him.
In the cold of December, women met at the Franklin Union Hall, now the Miners Hall Museum. They condemned the national union and "industrial slavery" and planned their strategy. The next morning, thousands of miners' wives, mothers, and sisters marched to protest from coal camp to coal camp.
They marched for three days while some were pregnant. Some carried their babies and toddlers. The media derided them as the Amazon Army — a rabble of foreigners and Communists. The miners called them heroes.
While marching, they carried buckets filled with red pepper flakes to toss at strikebreakers' eyes. They carried large American flags and sang patriotic songs to show they were patriotic citizens.
Such women's activism was shocking then, and many condemned the marchers. Forty-nine of the marchers, including Mary Skubitz, went to jail. But eventually, labor reform came.
Kubitz's son, Congressman Joe Skubitz, later was instrumental in passing mine health and safety legislation.
Wayne Wildcat painted a mural of the marchers. It hangs in the Pittsburg Public Library. Related: Learn more about Kansas mining in Galena on Kansas Route 66.
---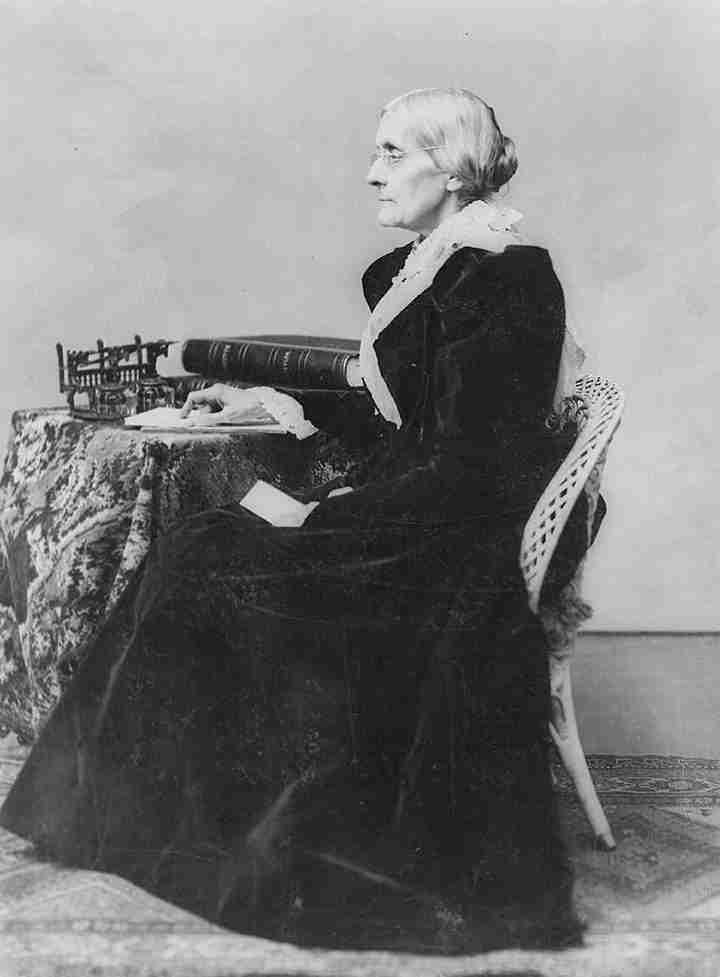 Susan B. Anthony, a fighter for women's rights
Cautious, careful people, always casting about to preserve their reputations … can never effect a reform. — Susan B. Anthony
Daniel Read (D.R.) Anthony moved to Leavenworth in June 1857, where he founded a newspaper.
His younger sister, Susan Brownell Anthony, frequently visited her brother. In 1865, she moved to Leavenworth for several months to help during her sister-in-law's pregnancy. She also helped edit the paper.
That August, she spoke about extending the vote to Black men. Anthony was one of the foremost supporters of women's rights, but men muzzled her about that topic. She also complained that her brother would not let her report about Black men's rights. He wanted to avoid controversy, she said.
Sick of the silencing, she returned to the family home in New York. She continued to travel the country, speaking about women's rights, including in Leavenworth.
From 1869, she annually lobbied Congress for a women's suffrage amendment. She was unsuccessful.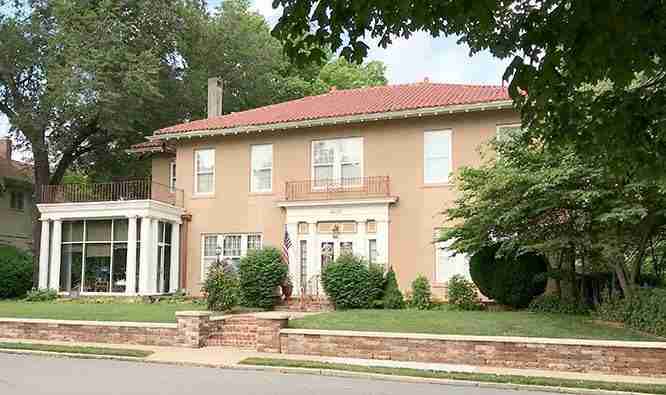 In 1875, Susan returned to live in Leavenworth. A rival editor had shot D.R., the second time a rival editor had shot him. (So much for avoiding controversy.) She tended him for nine weeks.
When Susan died in 1906, women could vote in only four states, Wyoming, Colorado, Utah, and Idaho. Fourteen years after she died, the states ratified the 19th Amendment, enshrining women's right to vote in the Constitution. Three years later, Anthony's nephew, D.R. Anthony, Jr., introduced the Equal Rights Amendment (ERA) on the floor of the U.S. House. However, the ERA fell short of ratification.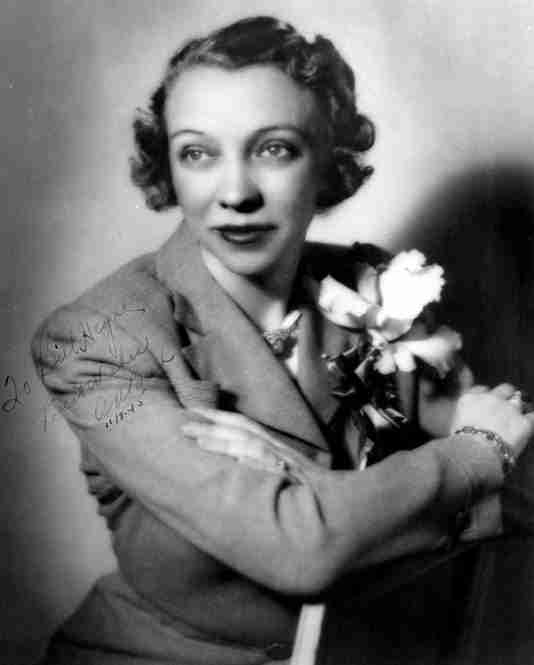 Olive Ann Beech, the First Lady of Aviation
"Talent is where you find it. It is no respecter of men or women, young or old." — Olive Ann Beech
In 1950, this noteworthy Kansas woman became the first woman president of a Fortune 500 company. But Olive Ann had been innovating in aviation before she became the Beech Aircraft Company's head. Despite the Great Depression, Olive Ann and Herschel Beech started the company in Wichita. She handled the company's business affairs while her husband designed the airplanes.
During World War II, the company employed almost 14,000 workers. Walter died in 1950, and the board elected Olive Ann as president. She served for 20 years, and sales tripled.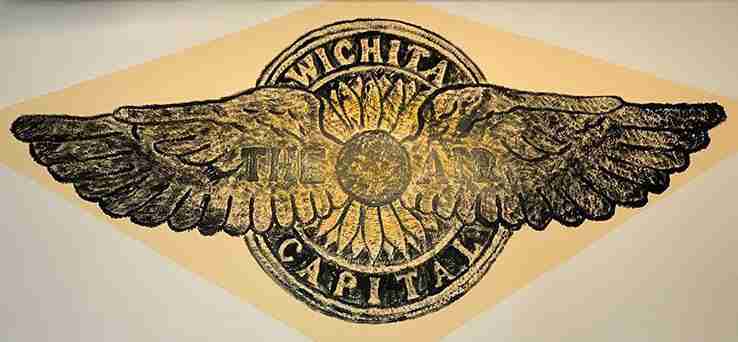 She was the first woman to earn the National Aeronautic Association's Wright Brothers Memorial Trophy. The Kansas Aviation Museum started the Kansas Aviation Hall of Fame in 1986 with a class of one, Olive Ann Beech. The National Aviation Hall of Fame enshrined her in 1973.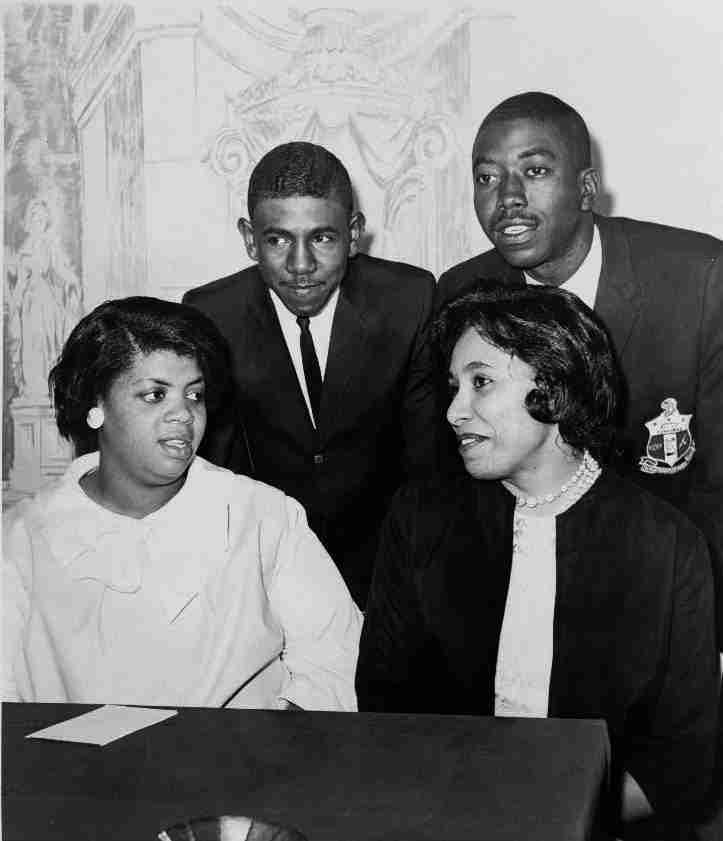 A famous anti-segregation warrior: Linda Brown Thompson
"I was so sure that I was going to go to school with … all of my playmates." — Linda Brown Thompson
The Rev. Oliver Brown walked with his daughter Linda to Sumner Elementary School in Topeka to ask for admission. Monroe Elementary, the school for Black children, was much further away than Sumner, but the principal told the Browns that Linda had to attend Monroe. Solely because she had black skin.
Unlike many Southern schools, Topeka's Black schools offered a good education. But segregation still branded Black children as lesser beings.
The Browns joined the NAACP's lawsuit against segregation. In 1954, when Linda attended an integrated junior high, the Supreme Court decided segregation was inherently unequal.
Linda Brown Thompson became a teacher and public speaker. In 1979, she joined an NAACP lawsuit alleging that Topeka schools' integration was incomplete. The district did not complete a new integration plan until 1993.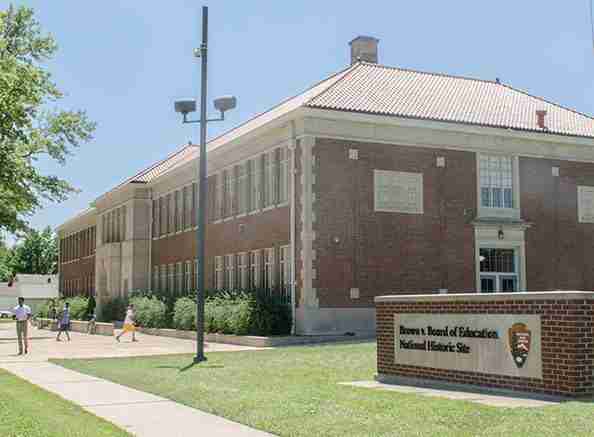 On May 17, 2004, President George W. Bush spoke at the Brown v. Board of Education National Historic Site's grand opening, 12 years after his father, President George H.W. Bush, had signed the legislation creating the site.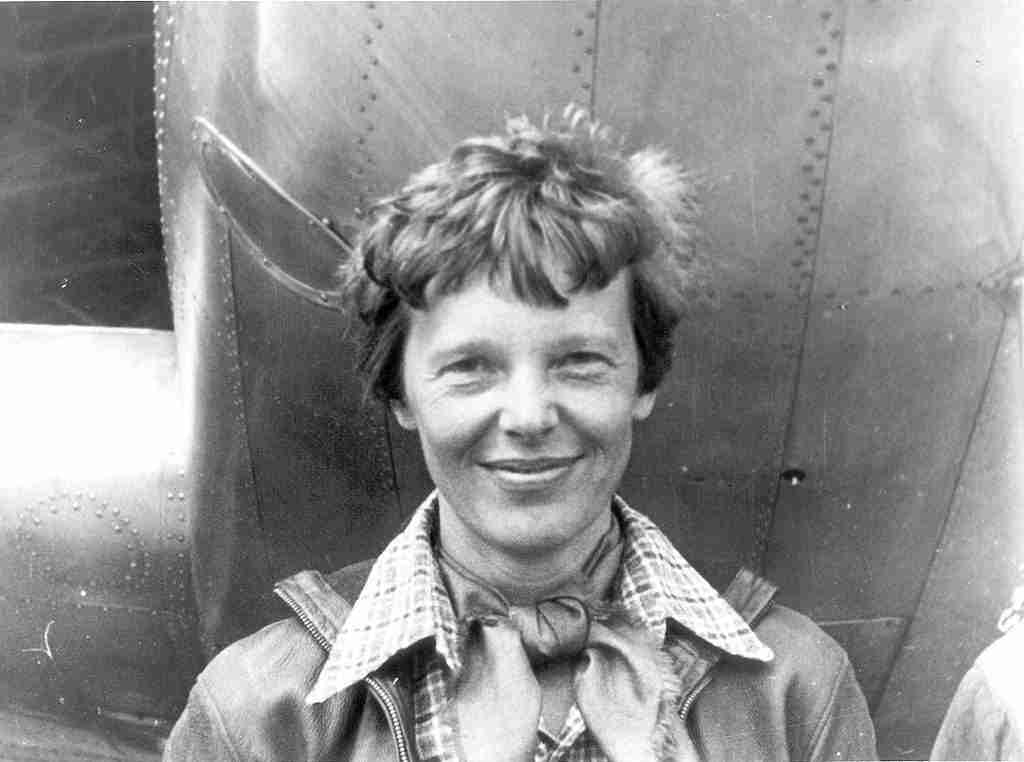 Amelia Earhart, the most famous Kansas woman
"You can do anything you decide to do." — Amelia Earhart
Amelia Earhart's grandmother disapproved of her granddaughter's childhood activities. Earhart rode imaginary horses, climbed trees, and hunted. She even built a roller coaster on the roof. Her unconventional activities were signs of the woman she would become.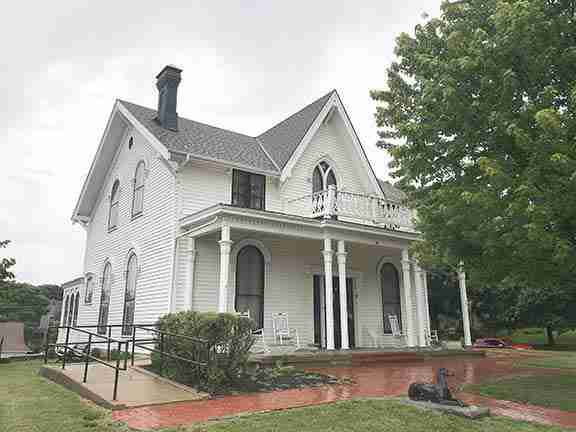 In 1920, she took a plane ride at an airshow. She was hooked. Two years later, she set an unofficial altitude record. She became a star after she flew across the Atlantic — as a passenger. In 1932, she was the first woman to fly solo across the Atlantic. She continued to set solo flight endurance marks until 1937. That year, she attempted to fly around the world at its "waistline," the equator. She and navigator Fred Noonan flew 22,000 miles before they disappeared over the Pacific Ocean. Rumors about their fate have circulated for decades, but a court declared her legally dead in 1939.
Atchison honors its most famous daughter at her birthplace museum, in the hangar museum, with a festival, a forest, an earthwork, an airport, and a bridge across the Missouri River. The National Aviation Hall of Fame enshrined Earhart in 1968. The Kansas Aviation Hall of Fame enshrined her in its third class in 1988.
Tammy Hammond, celebrating the developmentally disabled's successes
"A culture of respect for others is the foundation for growth." — Tammy Hammond
I won a large basket full of goodies at the Kansas Tourism Conference from the Great Bend Convention & Visitors Bureau a few years ago. The basket held wine, chocolate, preserves, salsas, and other delightful products. When we tried them, we were impressed with their quality. And then we learned that developmentally disabled people had made the products.
My husband has worked with developmentally disabled individuals for many years. To see them excel touched us both with pride and gratitude.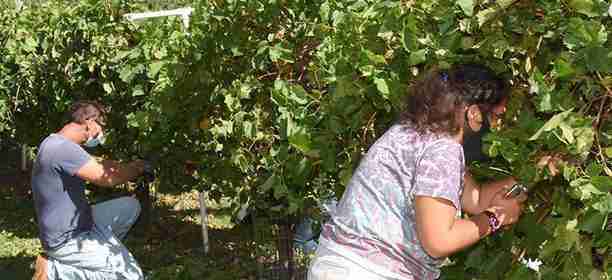 Rosewood Services has several programs: The Rosewood Horse Ranch, Rosewood Furniture Gallery, E-Cycling, Studio, The Bargain Bin, Rosewood Winery, Wine Cellar, and the Greenhouse and Gardens.
When I visited Great Bend, I asked to tour Rosewood. What a great experience! I saw the individuals working on tasks they enjoyed, assembling and finishing beautiful furniture, preparing packaged food, caring for horses, and more.
All of the facilities were beautiful, including the Bargain Bin thrift store. It looks more like a high-end boutique than a thrift store.
Related: Spend a long weekend in alluring Great Bend.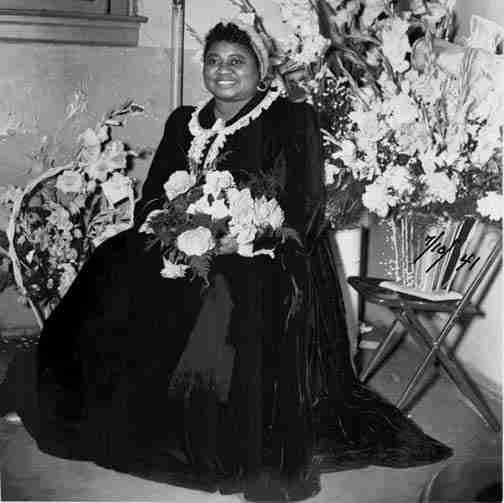 Hattie McDaniel, the most famous Kansas Black woman
"I'd rather play a maid and make $700 a week than be a maid and make $7." — Hattie McDaniel
Born in Wichita, Hattie McDaniel was the first Black woman to receive an Academy Award, but her award came with a steep cost. She played Mammy in the 1939 film "Gone with the Wind." Because of segregation, she could not attend the movie's Atlanta premiere. At the Oscar ceremony in a segregated hotel, she had to sit at a table in the corner, far away from the stage. Black audiences were uncomfortable with her performance as a domestic servant who would not leave her former owner. The movie studios refused to cast her in other roles beyond a servant.
Undaunted, she continued her career in other venues. In 1947, she was the first Black actor to star in her radio program, The Beulah Show. She replaced a White male actor.
In 1952, she died. She wanted to be buried in the Hollywood Forever Cemetery, but the cemetery rejected a Black woman's remains.
She has two stars on the Hollywood Walk of Fame, one each for radio and the movies. In 1975, she was inducted into the Black Filmmakers Hall of Fame and, in 2006, was the first Black Oscar winner on a postage stamp.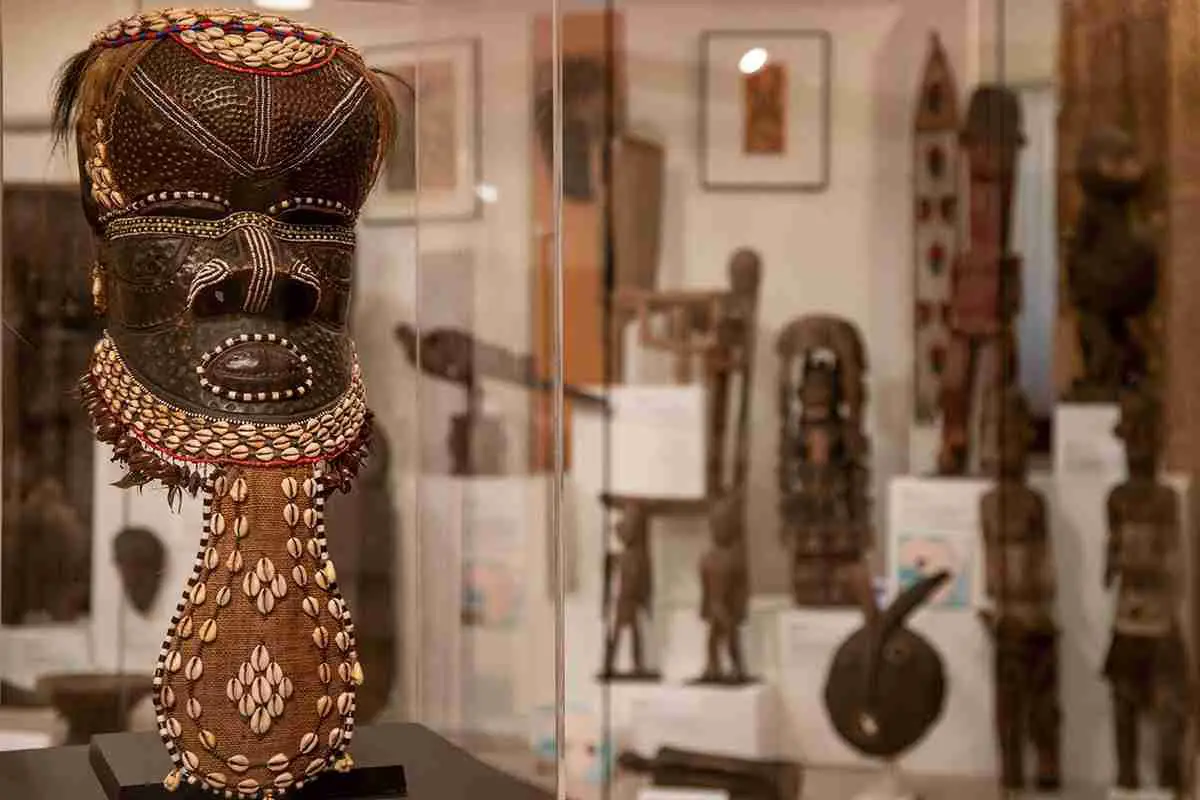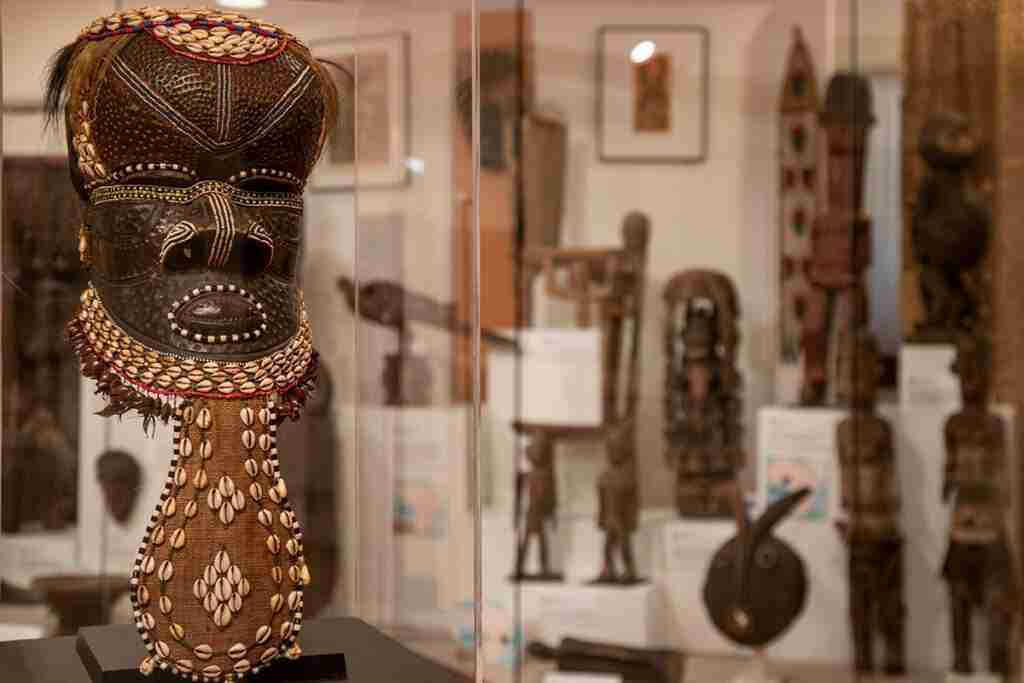 In 2020, The Kansas African-American Museum (TKAAM) enshrined this famous Kansas woman in their Hall of Fame. A few months later, TKAAM, the City of Wichita, and KMUW-TV installed a marker at her Wichita home, 925 N. Wichita St.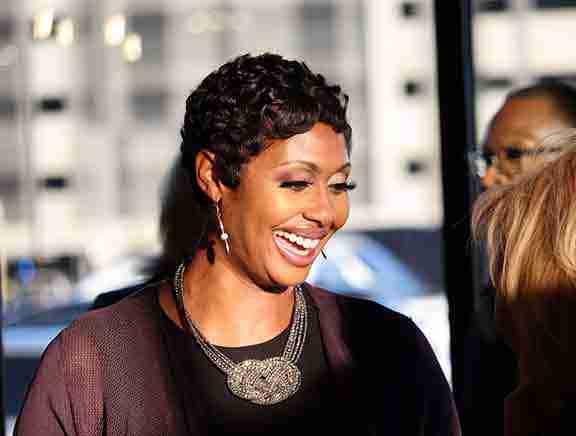 Jennifer McDonald: Kansas wine trailblazer
"I want to show agriculture and the wine industry as a viable career field for young people of color." — Jennifer McDonald
McDonald planned her entry into winemaking for six years. She earned a master's degree in agribusiness from Kansas State University. McDonald hosted numerous tasting groups to learn which wines to make, tracking wine and demographic preferences. She still teaches "Wineucation" classes each month.
In 2017, the Young Professionals of Wichita presented her with the Innovations and Enterprise Award. The Wichita Business Journal named her one of Wichita's top 40 people in business under age 40 for 2018.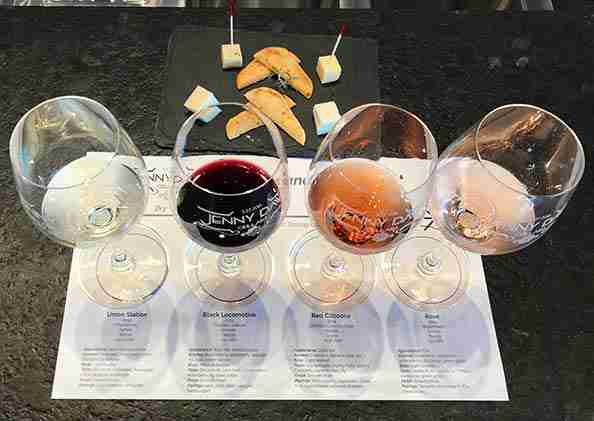 She saw that Wichita lacked urban wineries, and she planted fruit in the city. In 2019, she opened her urban winery in Downtown Wichita.
We love her wine, and talking with her is educational, both about business and wine.
Add Jennifer McDonald to your list of noteworthy Kansas women.
Related: Jenny Dawn Cellars is one of our favorite Wichita eateries.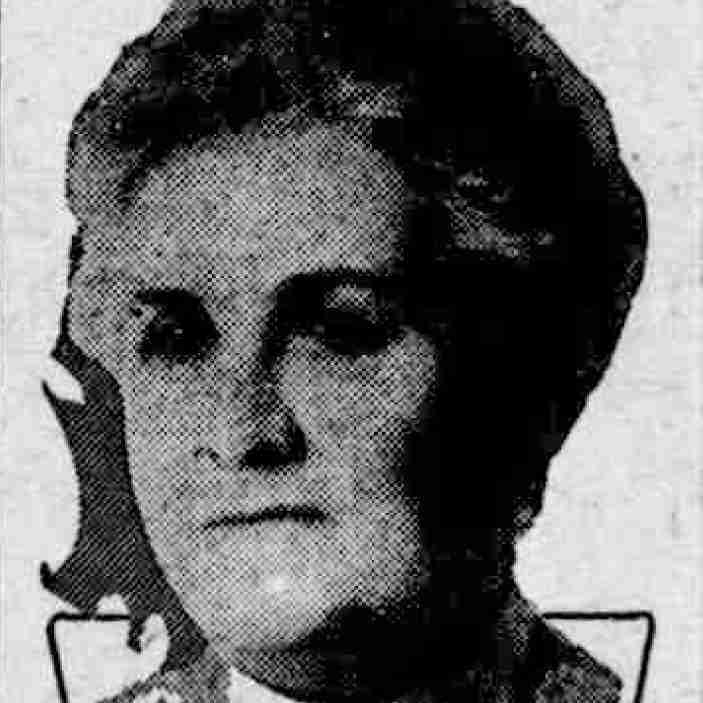 Eva Morley Murphy, a crusader for good causes
"The fact that I am a woman, wife, and mother will aid me, and not hinder, in … helping to secure more equitable laws for all the people of our great country." — Eva Morley Murphy
During the Progressive Era, Goodland's Eva Morley Murphy belonged to every reform organization that allowed women. She chaired many of those organizations. Among other achievements, her work enabled Goodland to enjoy a library. But in 1913, she sought membership in one of the nation's most exclusive clubs, the U.S. House of Representatives.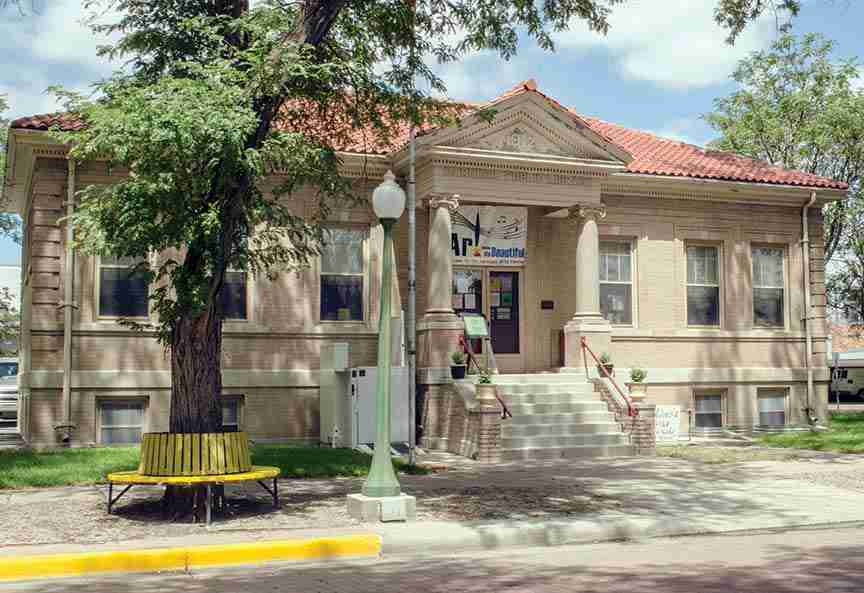 While the nation would not allow all women to vote for another seven years, Kansas women had won the right to vote in 1912.
With women newly eligible to vote, Morley Murphy hoped that women voters would sweep her to victory. Her energetic campaigning won the media's respect. However, she finished third in a four-person race.
She did not allow defeat to stop her. Instead, she continued working for the causes she held dear.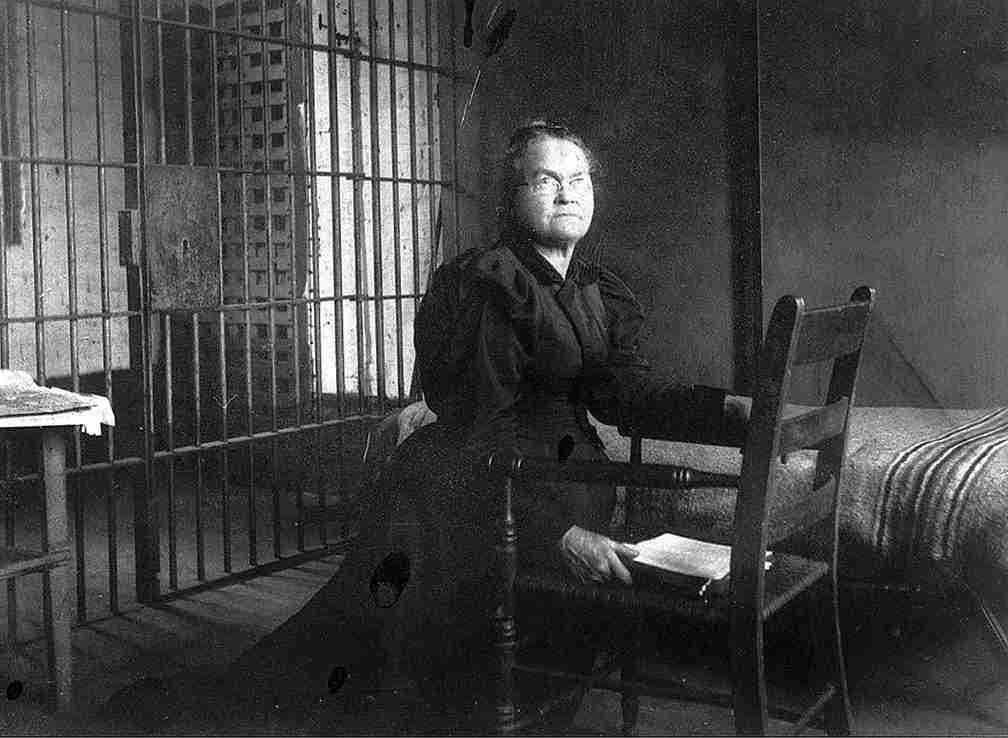 Carry Nation, more than a caricature
I felt invincible.… I smashed five saloons with rocks before I ever took a hatchet. — Carry Nation
Carry Nation earned fame — and infamy — from her "hatchetations." An intimidating figure, she stood six feet tall and dressed in black with a white bow at her neck. The bow symbolized Prohibition.
She started attacking saloons in 1894. Kansas had enacted Prohibition in 1881, but the laws often were unenforced. Nation wanted to change that. To accomplish her purpose, she smashed at least six bars in Kiowa with bricks in 1900. A marker near Highway 2 and S. Sixth St. marks Nation's attack.
She attacked saloons not just because she hated alcohol but also loathed domestic violence and poverty that often attended alcoholism. Her first husband, Charles Gloyd, died from alcohol-related issues.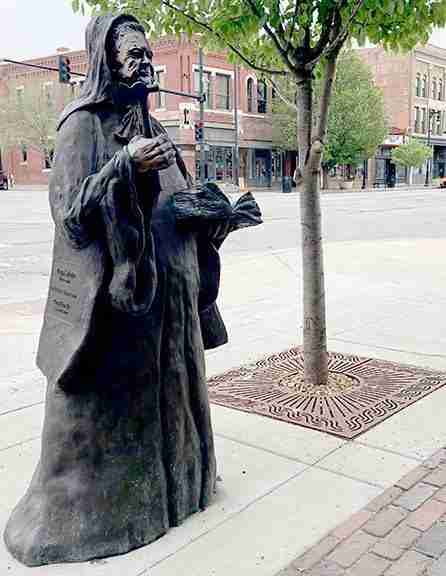 On Dec. 27, 1900, Nation led other women to the Hotel Carey, 517 E. Douglas, Wichita. She smashed the bar with a hatchet, using her trademark destruction tool for the first time.
But in Topeka, she changed tactics. She talked to the bar owners, charming them from behind their barricades. But her charm offensive didn't last. Nation and her "Home Defenders" smashed Topeka's Senate Saloon two weeks later.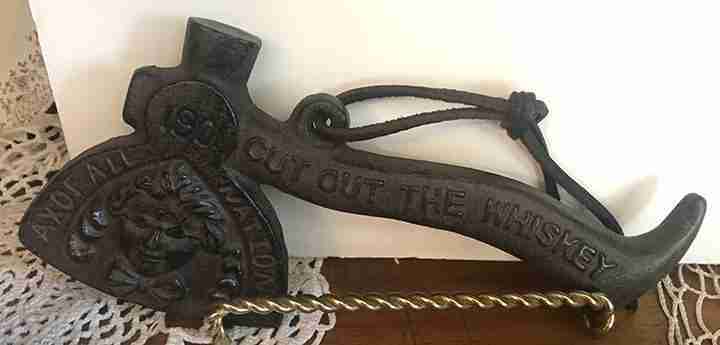 The hatchetations gave her an international reputation. She toured the nation as a public speaker, selling miniature hatchets. They also cost her 30 stints in jail and a divorce. David Nation said she had deserted him.
The end of hatchitations
In 1901, Nation stopped hatchitating. Instead, she edited a newsletter and toured the world as a public speaker. In March, she visited Leavenworth, where Fernandino Mella of the National Hotel escorted her. All the bars had closed. After she went to her second-floor hotel room, Mella opened the hotel's first-floor saloon. Business was good since many people had come to see the famous Kansas woman.
Nation had 10 years left to fight alcohol. She died at a Leavenworth sanitarium in 1911, eight years before Prohibition became a constitutional amendment. The nation repealed Prohibition in 1933, and the state repealed it in 1948.

Nation's home in Medicine Lodge went on the National Register of Historic Places in 1976.
Let us now emulate famous Kansas women
The best way to honor famous Kansas women is to emulate them. Don't settle for the way things are. Be an agent for positive change.
More to explore
Leavenworth and Great Bend are two of Kansas's 12 best places to visit.