Get your kicks on Route 66 in Kansas
Unfortunately, Route 66's lyrics skip the 13.2 miles of Route 66 in Kansas. But you shouldn't. Galena, Riverton, and Baxter Springs offer more to explore than most 13-mile Route 66 sections. Unlike much of Route 66, Kansas didn't turn its Mother Road into an Interstate. Therefore, you're driving on the original route.
Please read all about Route 66 in Kansas, plus many other road trips, Midwest Road Trip Adventures in our book.
Let's explore.
We've enjoyed several visits to Kansas Route 66. One of them was sponsored, but all opinions are our own.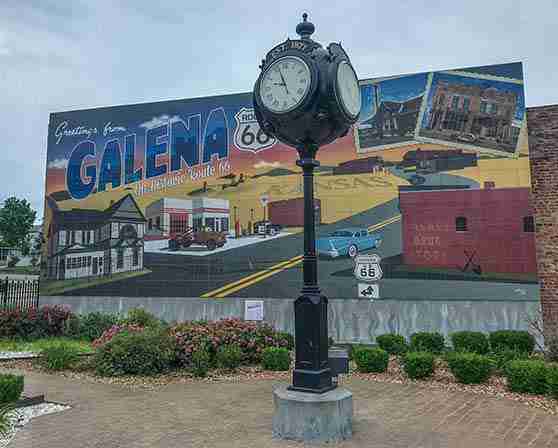 Start Route 66 in Galena, Kansas
Begin your Kansas Route 66 journey in Galena. Early settlers picked up chunks of galena lead ore, which gave the city its name. East of Galena, Hell's Half Acre wears mining scars. The plentiful ore drew thousands of miners. Vice and crime followed. One madam, Ma Steffleback, robbed and murdered numerous victims.
Related: A nude reclining woman in a stained-glass window may be at Steffleback's brothel, one of 13 haunting places in Kansas.
Hear more stories at the Galena Mining and Historical Museum in the old Katy train depot. In another restored train depot, order the burrito Torito at Mi Torito Mexican Restaurant.
---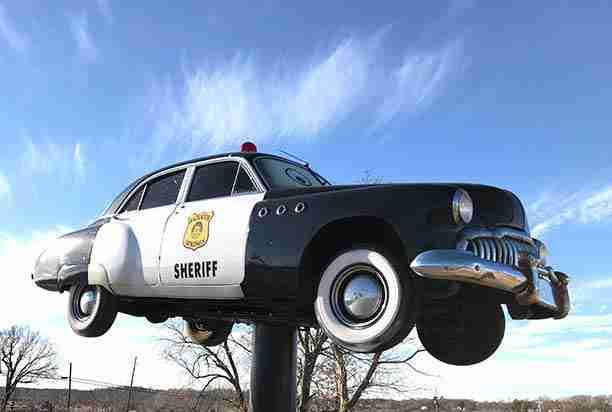 As soon as you turn into Galena, look for the selfie opportunities in a building on the side of the road. You can be Dorothy or ride in Fillmore. The Sheriff from Cars welcomes you. Pause at the Ghost Bike to honor two German cyclists who died on Route 66.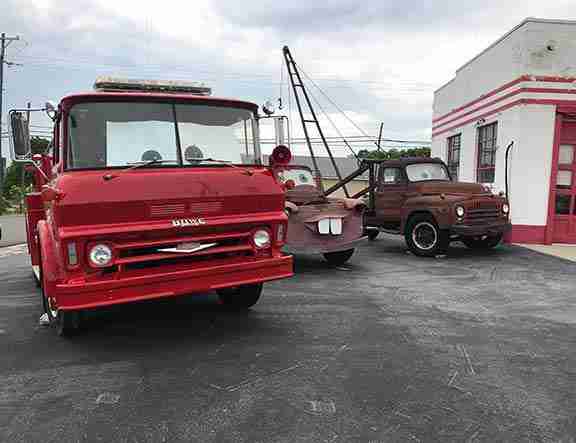 Meet more Cars characters at Cars on the Route
If you enjoyed the movie Cars, then Cars on the Route is a must-visit. When the movie's director John Lasseter and Joe Ranft of Pixar saw the rusty old tow truck Tow Tater at the former Kan-O-Tex gas station, Tow Mater was born. More Cars characters gather around the station and down the road at a former car wash.
In Downtown Galena, look for ghost signs on the vintage buildings.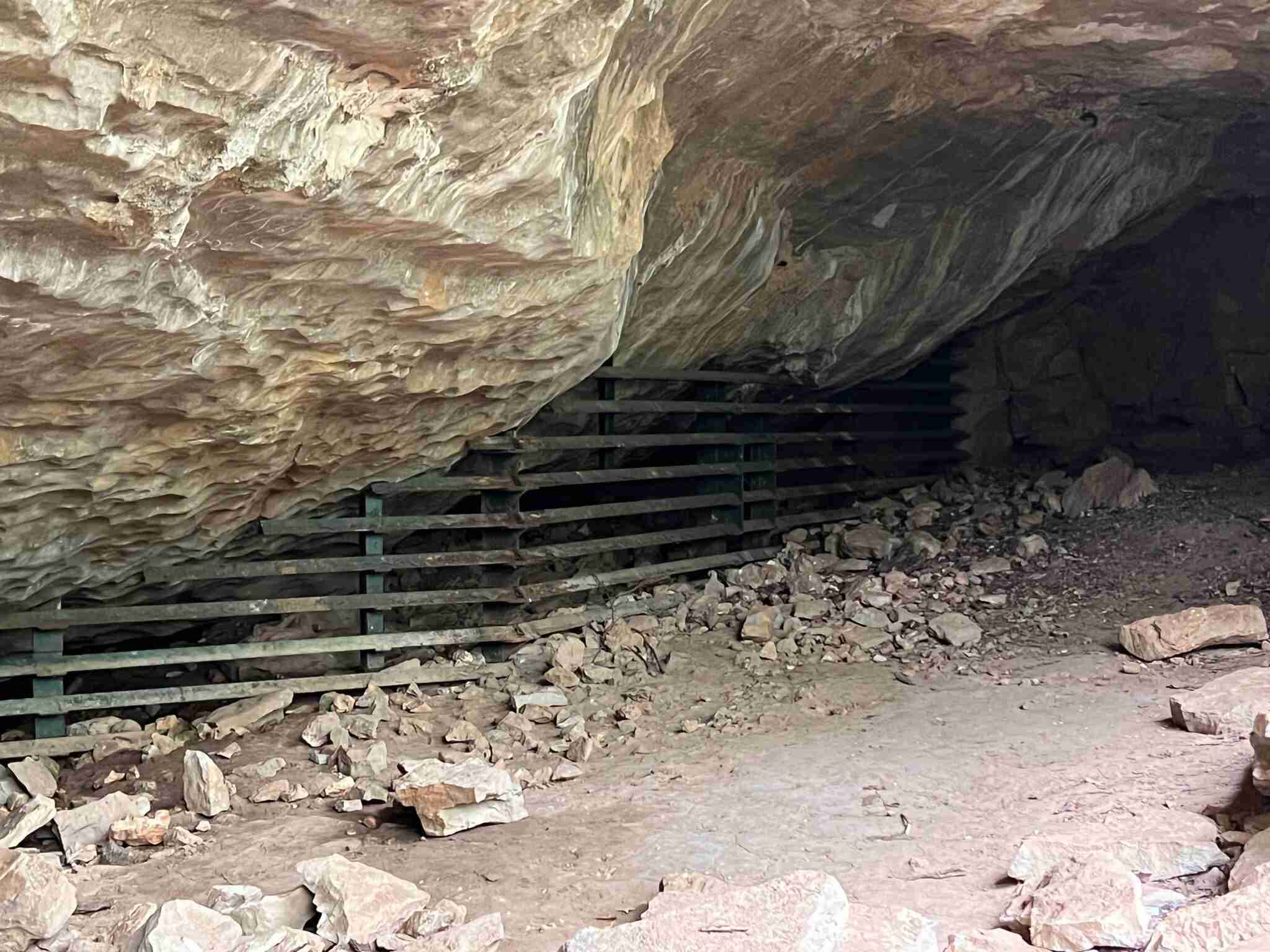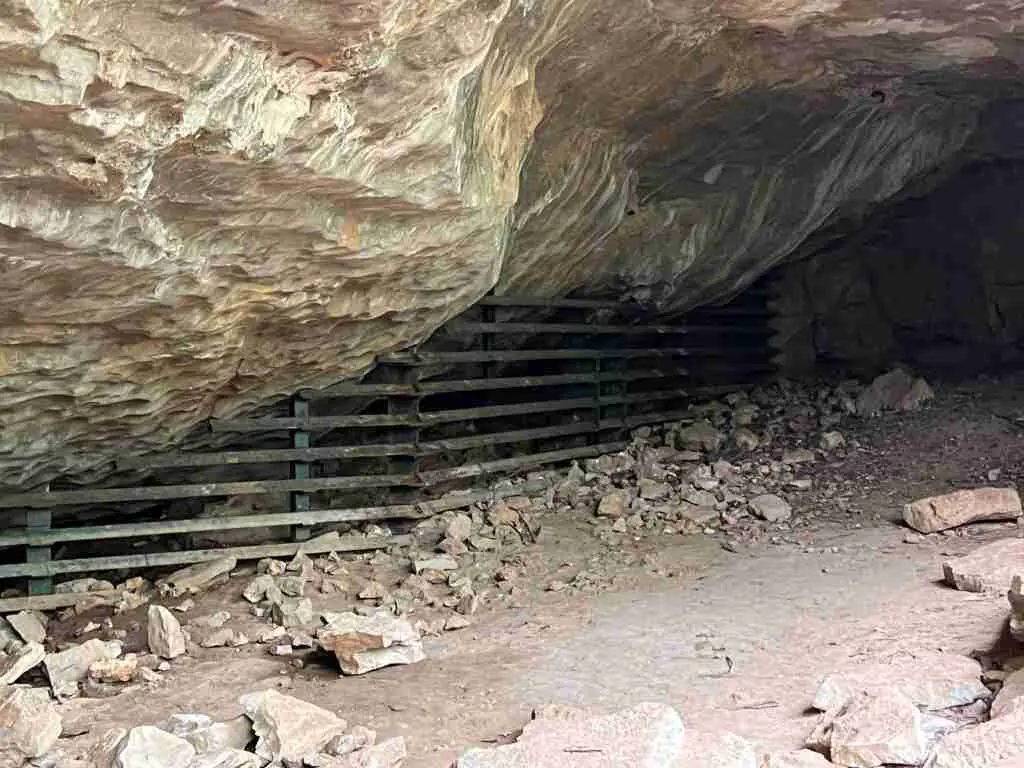 Explore the Kansas Ozarks in Schermerhorn Park
Fifty-five square miles of the Ozarks cover Kansas's southeast corner. In Schermerhorn Park, wade or swim in shallow Shoal Creek and look for fossils in the rocks across the creek. Legend says that notorious outlaw Jesse James hid in Schermerhorn Cave. Experience hands-on learning in the former Boy Scout cabin turned Southeast Kansas Nature Center.
Roxie's reliable report: Shoal Creek is the only Kansas river to run west to east.

Eisler Bros. Old Riverton Store: The best Route 66 shopping in Kansas
The Old Riverton Store offers a little bit of everything — and a lot of Route 66. The store features an entire room of everything and anything Route 66. No matter the season, the store offers flowers and bedding plants. Eat their deli delights and drink a bottle of delicious Route 66 Root Beer.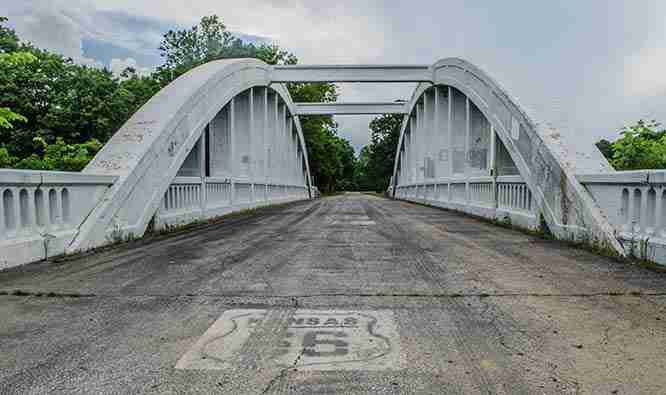 Drive a piece of original Route 66
Leave Riverton on Southeast Beasley Road and go south toward Baxter Springs. Constructed in 1923, the bridge is original. Walk or drive across the bridge. I enjoyed a leisurely walk. If that's your choice, park on the pullout next to the bridge.
Roxie's reliable report: The bridge also is called the Rainbow Bridge.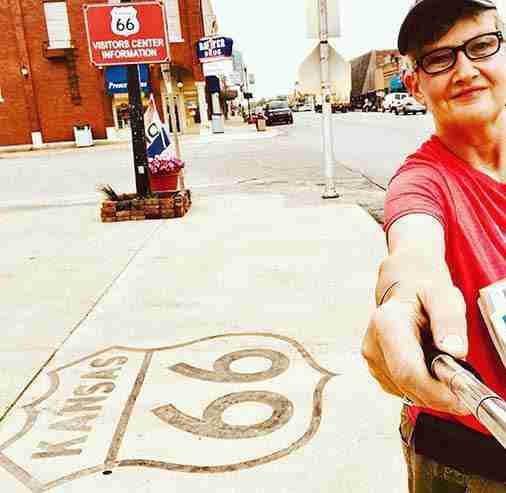 Baxter Springs, where Route 66 intersects the Civil War and the cattle drives
The Route 66 Visitor Center is easy to find. Just look for the vintage Phillips 66 pole sign and gas pumps. After you visit with the staff, sign one of their bricks. For more nostalgia, visit Gearhead Curios. Look for the vintage Big Boy and take a selfie with the license plate flag. The city's history is depicted in the Baxter Springs Bas Relief Mural.
The Baxter Springs Historical Museum tells you about the city's Civil War role, cattle drives, and baseball legend Mickey Mantle.
Related: Look for the world's largest hand-carved wooden chain, one of 18 Kansas world record holders.
In the 1940s, baseball Hall-of-Famer Mickey Mantle came to play for the Baxter Springs Whiz Kids. Mantle and his Whiz Kids teammate Ralph Terry later played together with the New York Yankees.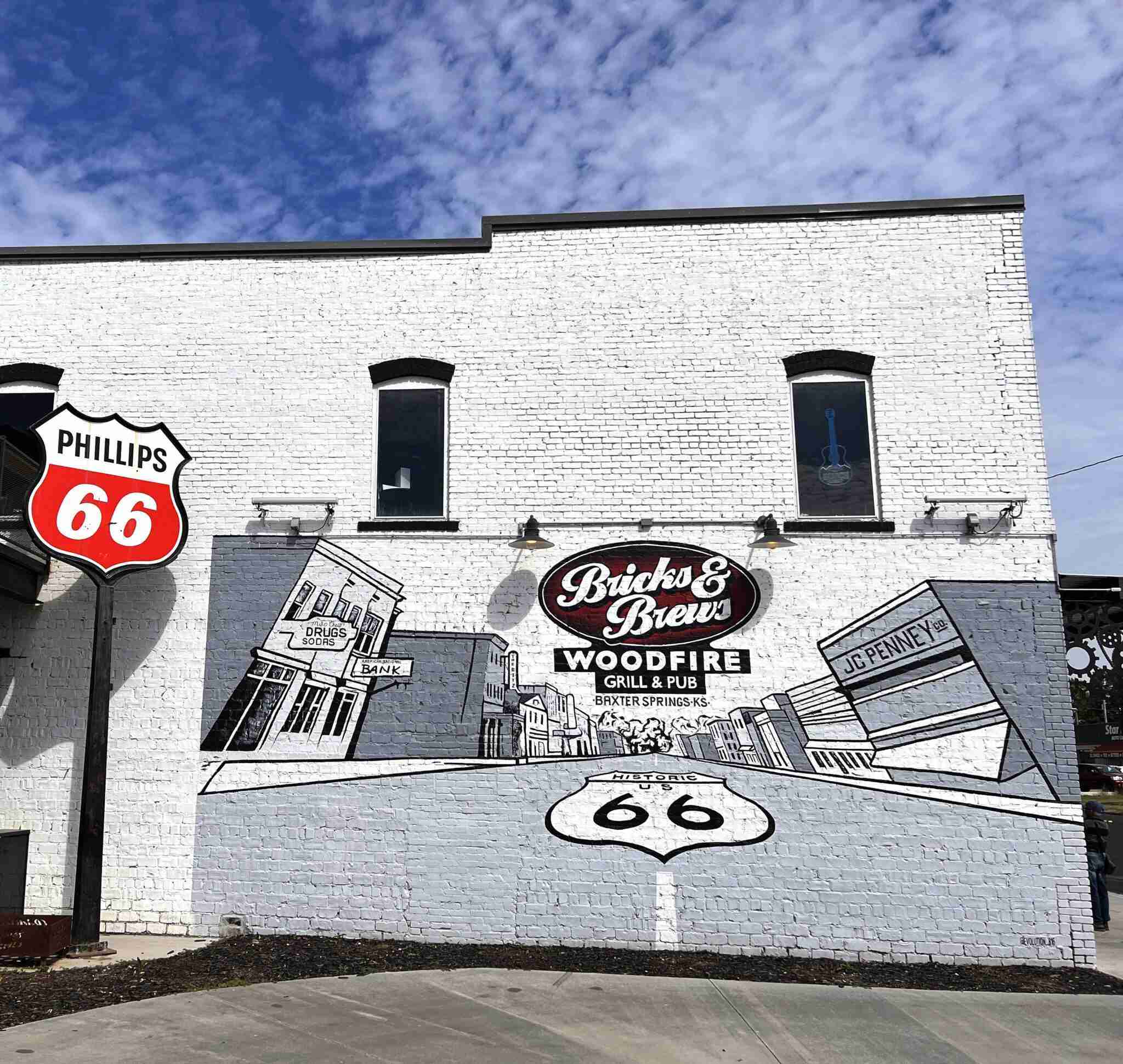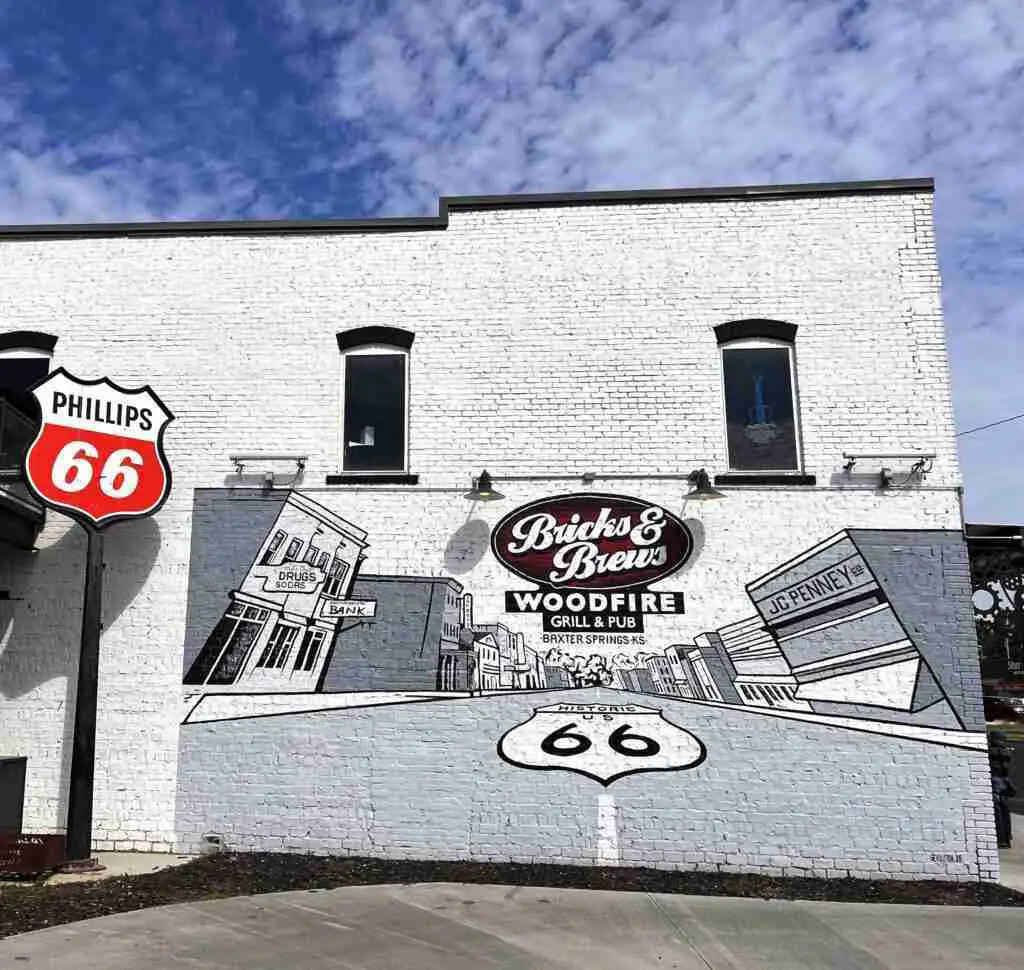 Order a Fire on the Mountain pizza and stuffed Portobello mushrooms at Bricks and Brews Woodfire Grill and Pub.
Stay at the Inn at River Street.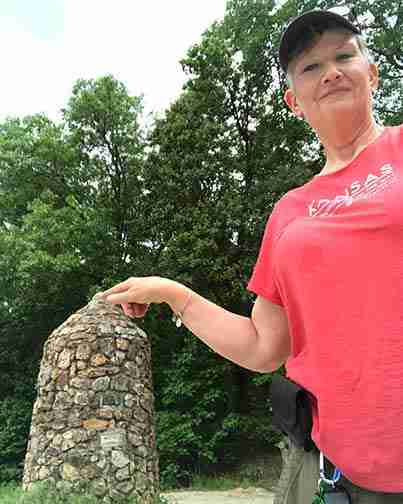 Stand in three states at once
Finish your Route 66 in Kansas adventure by standing in Kansas, Oklahoma, and Missouri at the same time. A stone cairn is the most obvious marker, but it's 50 feet away from the actual tri-point. Instead, look for a plaque on the ground at the end of a dirt road.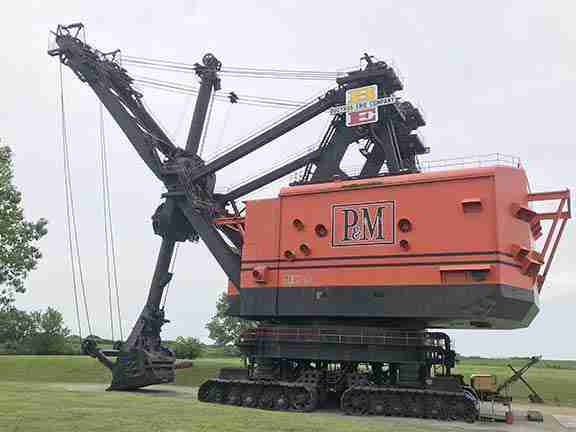 More to explore
North of Galena, visit the World's Largest Electric Shovel, Big Brutus.
Nearby Fort Scott is one of the 12 best small cities to visit in Kansas. Visit more Southeast Kansas communities and explore more of Kansas and the Midwest. Drive more of America's byways.