Emporia features fascinating attractions. The city of 25,000 is between Topeka and Wichita on Highway 50. The city knows disc golf, cycling, exploring, history, food, and drink. Celebrate these reasons to explore Emporia.
Visit Emporia hosted me, but all opinions are my own.
Related: Learn the top 11 reasons to visit Wichita.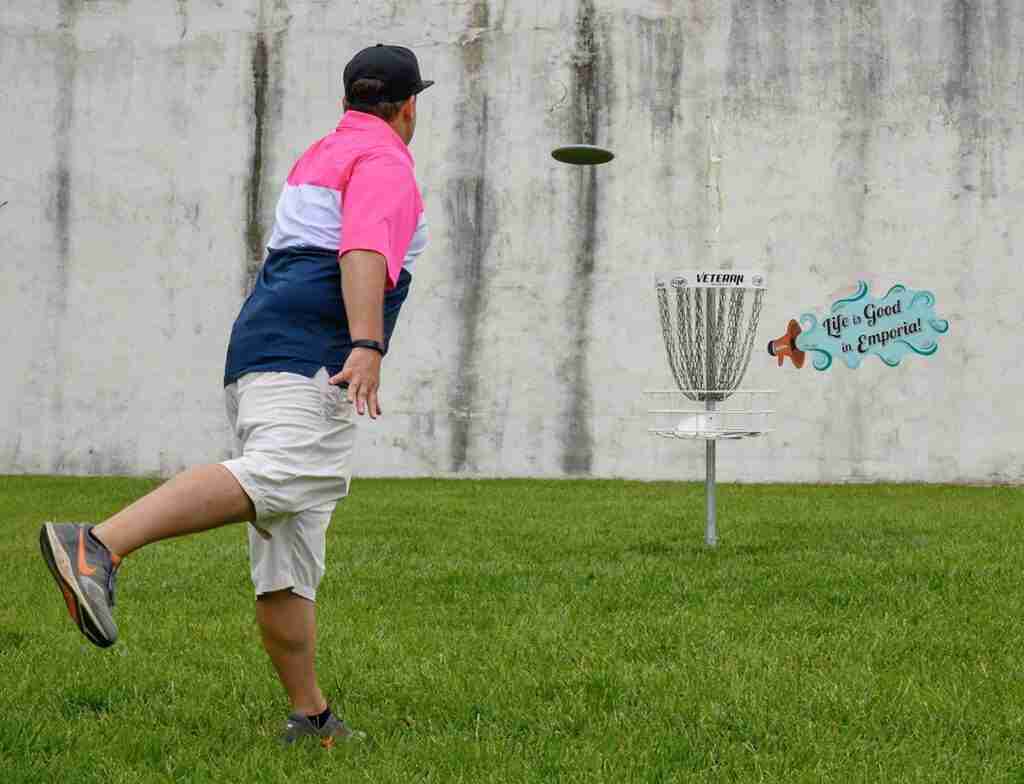 1. Emporia knows disc golf
Emporia is a disc golfer's dream destination. But, please don't take my word for it: UDisc.com named the city its Top Disc Golf Small Town.
Extend your Dynamic Discs experience during a Dynamic Distribution tour. The Emporia warehouse is the center of a global shipping operation with thousands of stacks of discs ready for shipment. In addition, tour guests get to stamp commemorative discs. Reserve a tour.
With eight places to play, you could play a different one each day for a week, with a bonus course. Beginners will like Hammond Park and Emporia Middle School's courses. The 11,000-foot Jones Park Gold course will challenge experts.
Roxie's reliable recommendation: When visiting for disc golf, stay at the Country Club Estate Airbnb. It's in the center of Emporia's disc golf course constellation.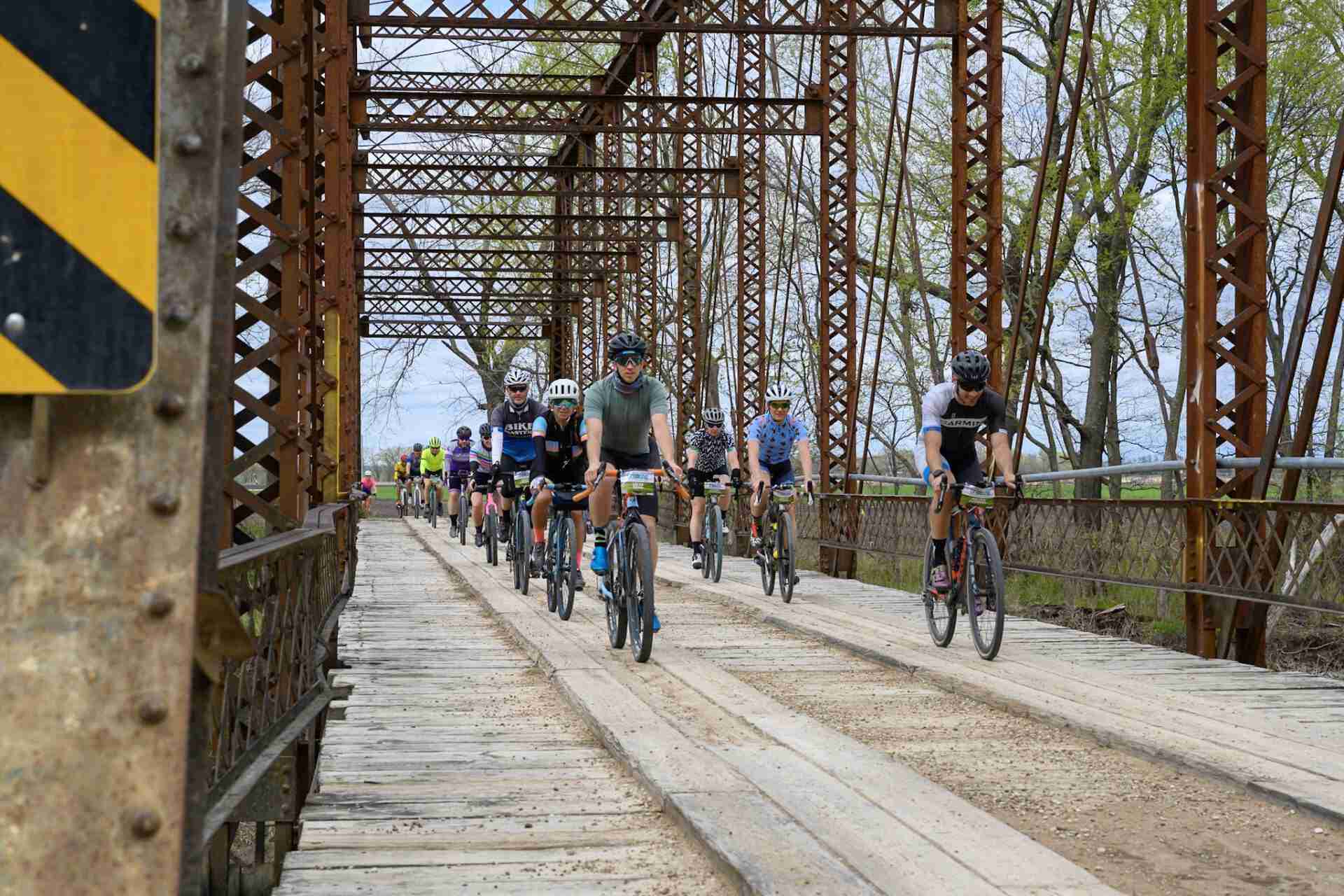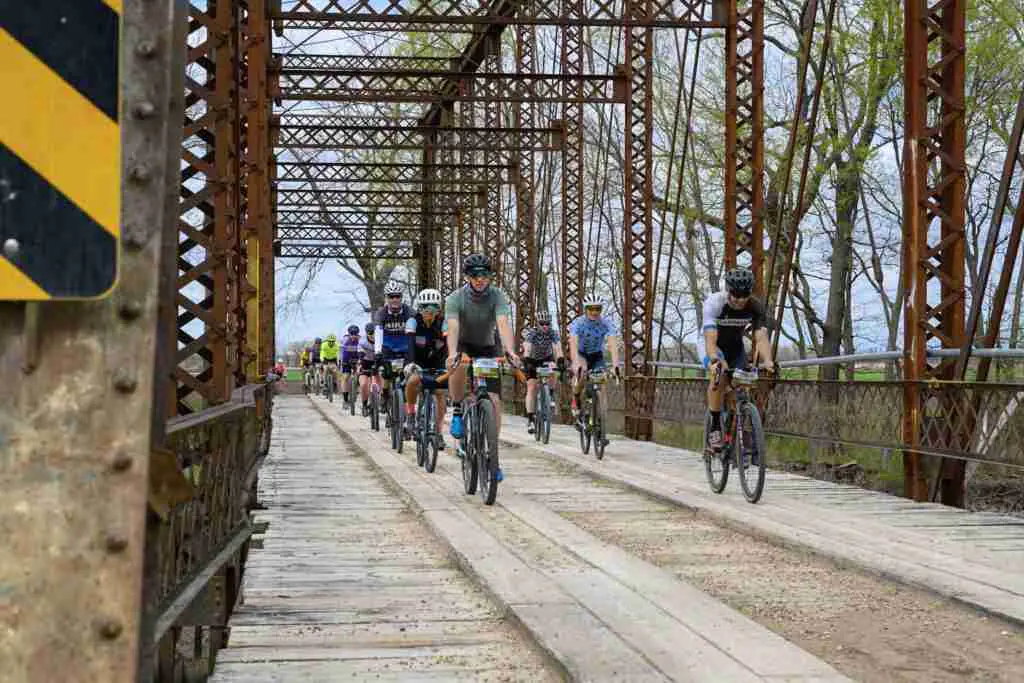 2. Emporia knows gravel grinding
Every year, 10,000 cyclists and spectators pour into Emporia for the Super Bowl of gravel grinding, the Garmin Unbound Gravel. The first weekend after Memorial Day, the riders endure 200 miles of hilly, rocky Flint Hills roads. The race is a physical and mental fitness test lasting up to 21 hours. The reward? An epic ride across the finish line in Downtown Emporia. 
If 200 miles isn't enough, try the 350-mile XL race. In addition, the race series offers 25-, 50-, and 100-mile options for those who want a shorter challenge.
Related: Garmin Unbound Gravel is No. 52 in our book, 100 Things to Do in Kansas Before You Die. Order a copy here.
The endurance race is Emporia's cycling crown jewel, but cyclist culture is not limited to a single weekend. Outfit yourself at Emporia's three bike shops, Eclectic Bikes, Gravel City Adventure & Supply, and High Gear Cyclery, then join one of Emporia's group rides.
Gravel City developed the Iconic Routes Series, a batch of 11 rides. Beginners can ride Murder Ordained and the County Seat Run. More advanced riders should try Teapot Mound and Flint Hills Nature Trail. Read these tips before you go.
Roxie's reliable report: The Murder Ordained route received its name from a 1987 movie set on the Rocky Ford Bridge.
Related: Some of the routes traverse neighboring Chase County.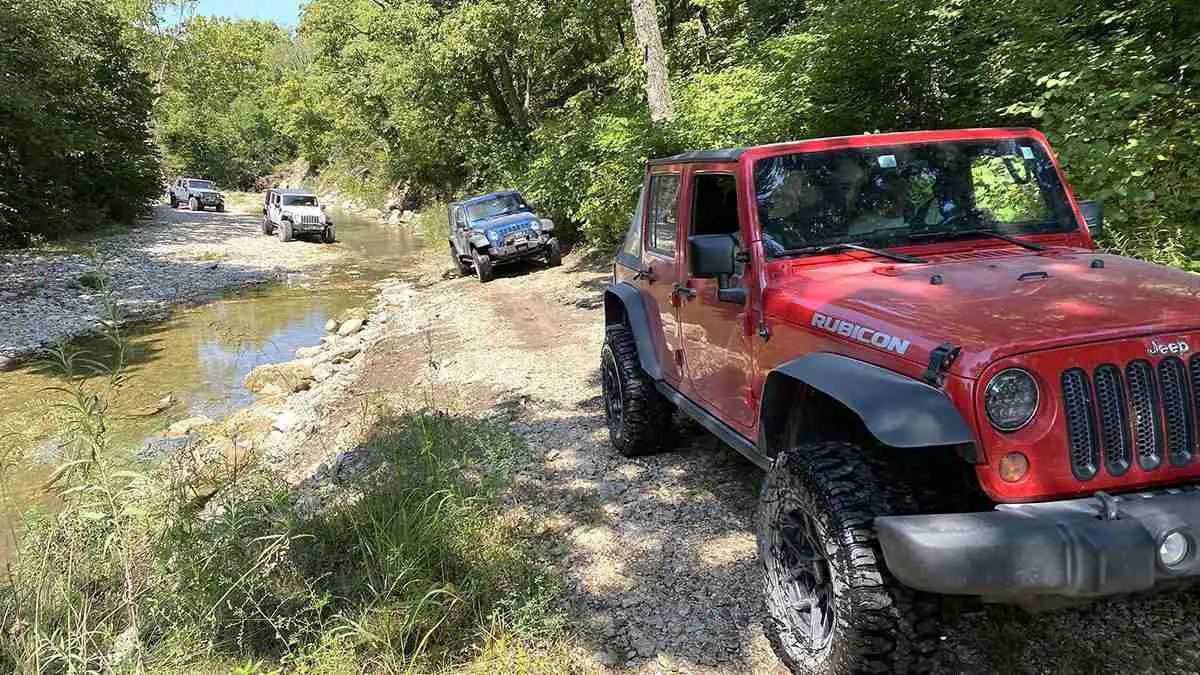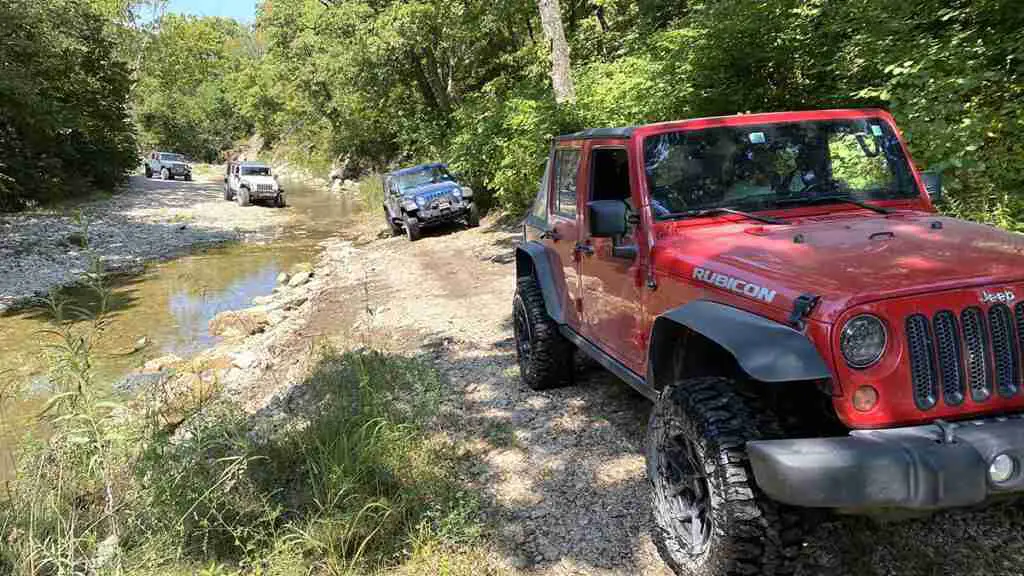 3. Emporia knows exploring
Navigating the Flint Hills is like navigating the sea. Getting lost is easy, and finding a safe harbor is vital. Visit Emporia has drafted five jeeping routes to help explorers. Bring food, water, and a full tank on your trip.
Roxie's reliable recommendation: Take an hour-long drive and explore Lyon County's historic bridges.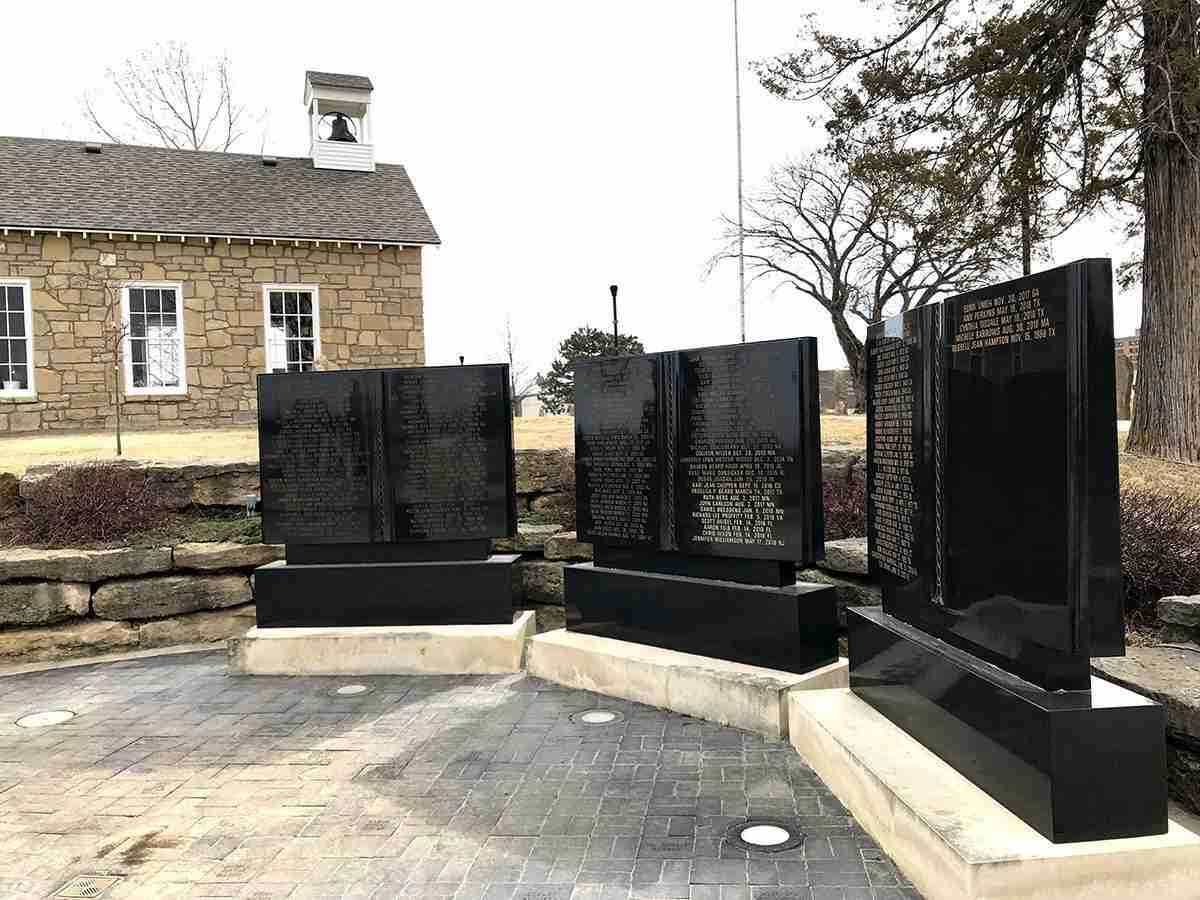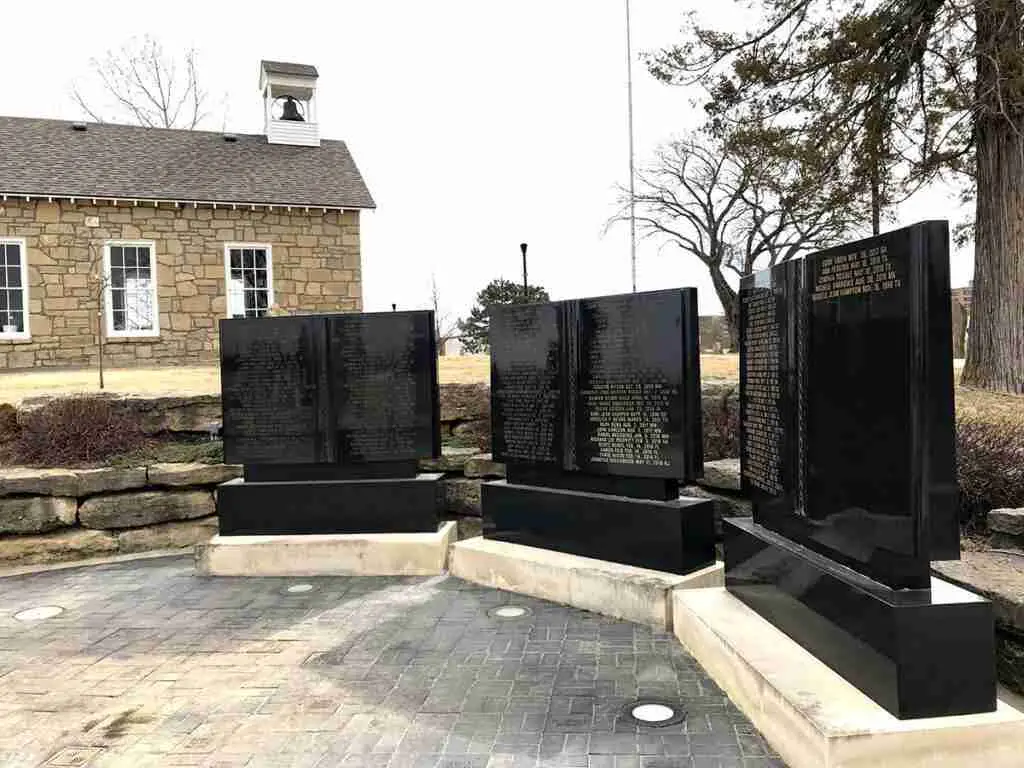 4. Emporia knows education
In 1863, the Kansas Legislature authorized the Kansas State Normal, the state's first teacher-training school, in Emporia. Because Emporia and Emporia State University are proud of the university's roots, they claim the title "Teacher Town USA."
The National Teachers Hall of Fame inducts five educators every year. The city goes all out to honor the inductees. After national events, they come to Emporia for Induction Week. Emporia rolls out the red carpet with a parade and numerous events. But, the pinnacle is the induction ceremony at the Hall of Fame.
The Hall preserves classroom memorabilia, inductee information, and dioramas of past classroom styles. The dioramas include a Freedman's Bureau classroom, where formerly enslaved people made up for lost years. Nearby, tour the historic stone Dobbs One-Room Schoolhouse and walk to the sobering National Memorial to Fallen Educators. Christa McAuliffe, who died aboard Challenger, is the most famous of the educators.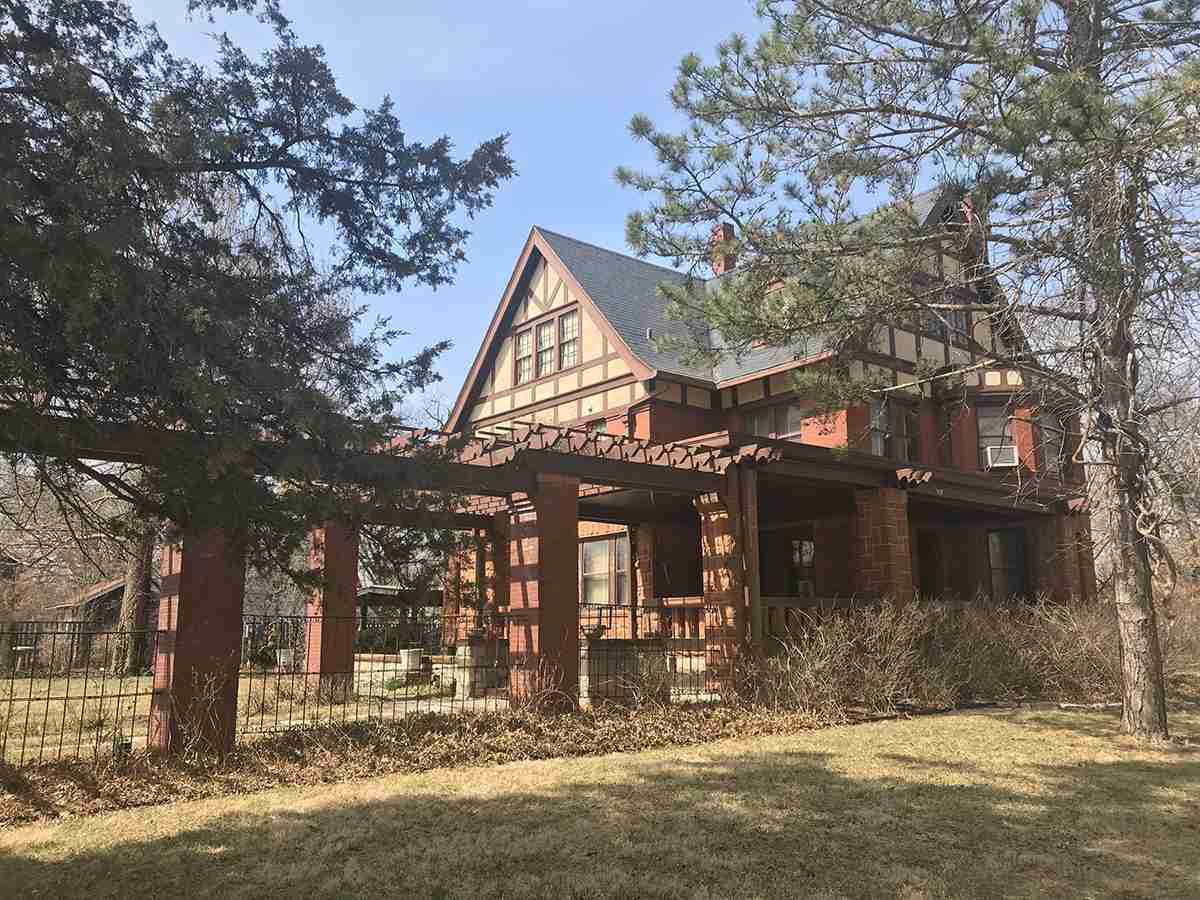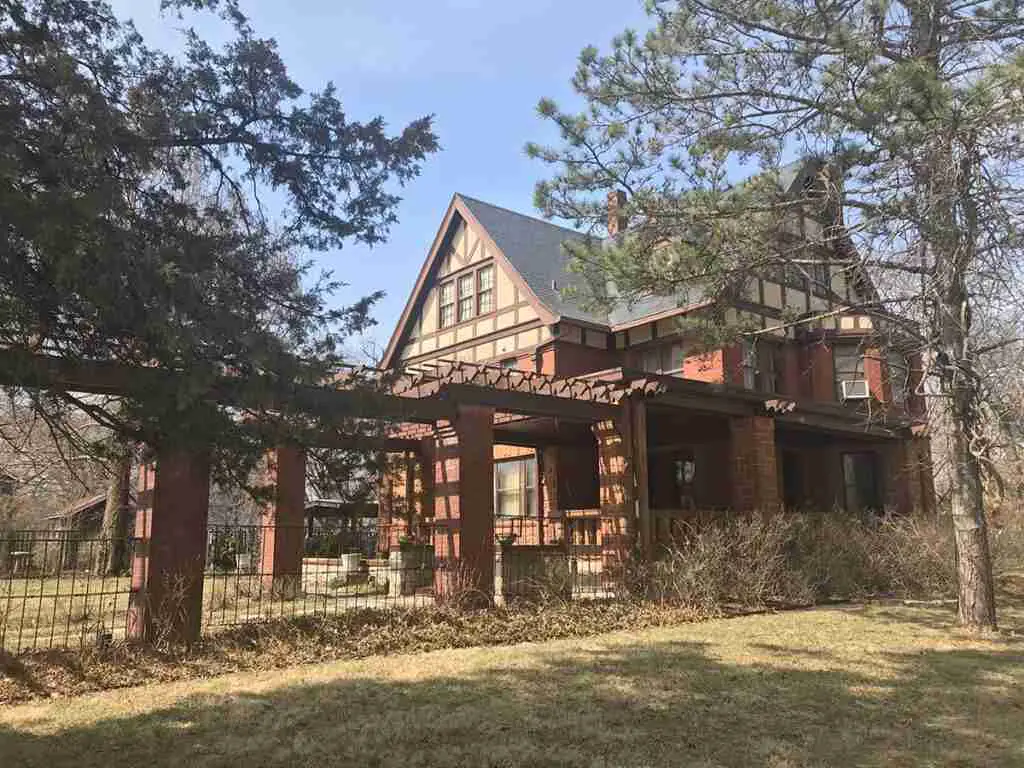 5. Emporia knows history
A Pulitzer Prize winner, a champion quilter, and the originator of Veterans Day all called Emporia home. Explore their stories.
Meet "The Sage of Emporia," William Allen White
Emporia Gazette editor and publisher William Allen White made his city famous. In 1923, he won a Pulitzer Prize for his editorial "To an anxious friend." As White's fame grew, Presidents came to Emporia to consult him. The Whites bought and renovated Red Rocks to entertain their guests. The house's red Colorado stone gave the home its name. After their deaths, Red Rocks became a state historic site. Most of the furnishings are White family possessions.
Related: White recruited Eva Morley Murphy, the second Kansas woman to run for Congress. She's one of our noteworthy Kansas women.
See how Rose Krestinger elevated quilting to fine art status
A series of 13 quilt blocks, The Emporia Quilt Tour adorns various businesses. Their quilter, Rose Kretsinger, graduated from the Art Institute of Chicago in 1908 with honors in design. After graduation, she designed jewelry and fabric in Chicago for six years. She left the design field to marry William Kretsinger of Emporia. But after her mother died, she began quilting. She adapted previous quilters' work instead of relying upon commercial patterns. Her quilts' combination of traditional and modern designs garnered numerous regional and national awards.
Kretsinger was not Emporia's only prize-winning quilter. Charlotte Jane Whitehill and Hannah Haynes Headlee also competed nationally. Because of their excellence, Emporia's quilting constellation received the title The Emporia Phenomenon.
Roxie's reliable report: Kretsinger's father, Milton Good, owned the Good & Eisenhower dry goods store with Dwight Eisenhower's father, David Eisenhower. After the partnership broke up, Eisenhower ran the store until it went bankrupt.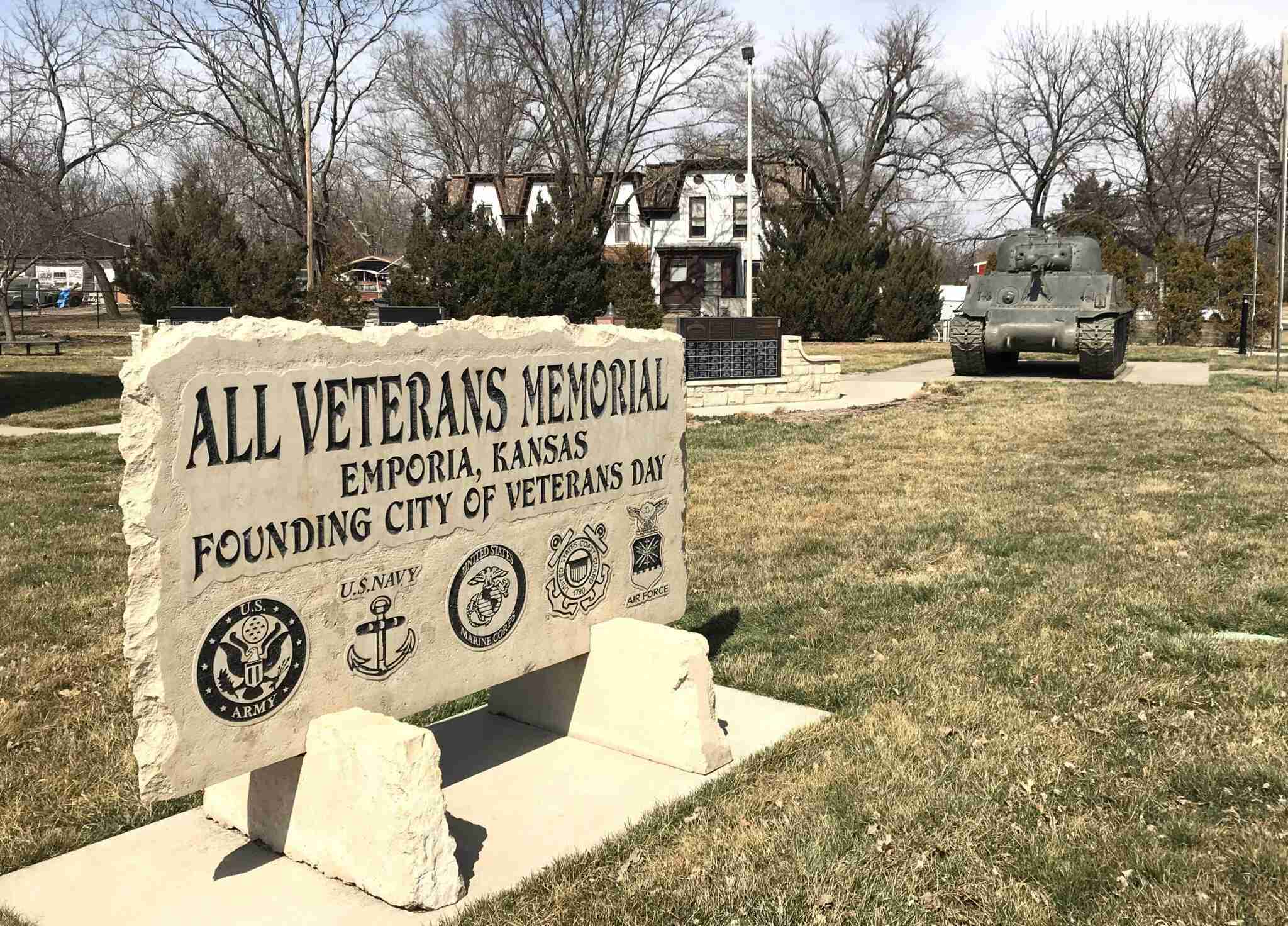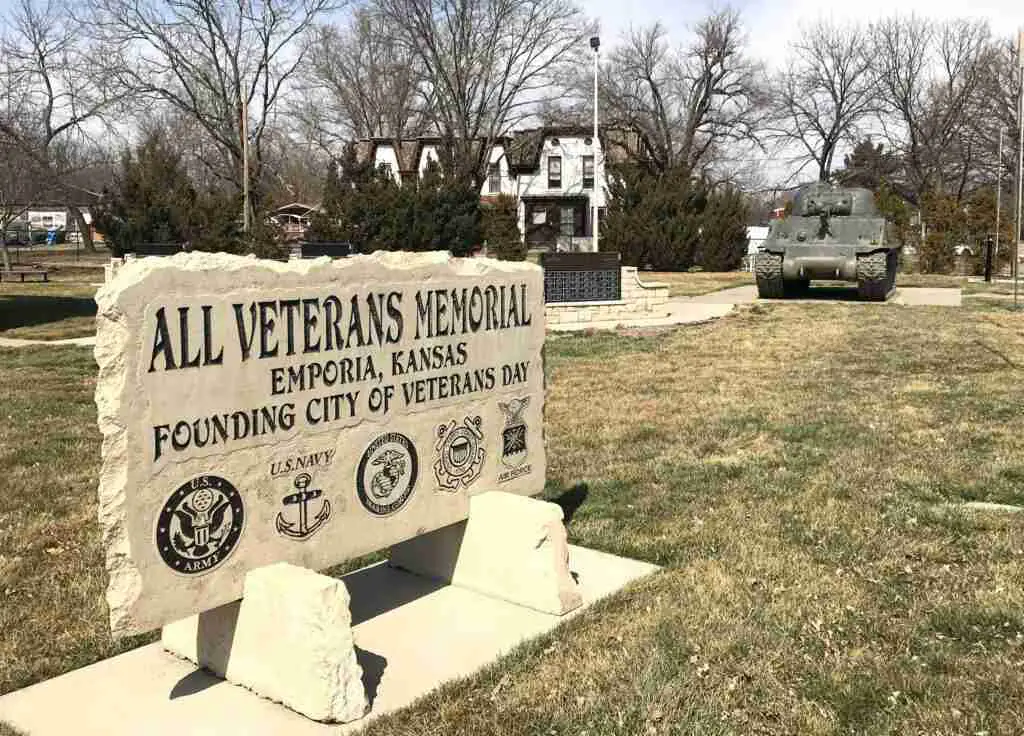 Encounter the originator of Veteran's Day, Alvin J. King
Alvin J. King lost his nephew John Cooper to combat during World War II. Because of that, he believed that Armistice Day, which honored World War I veterans, was too narrowly focused. Instead, the day World War I ceased should celebrate all who served the United States. Emporia agreed.
Rep. Edward Rees, also an Emporian, pushed the measure through Congress, and President Eisenhower signed the measure into law. As a result, the nation celebrated the first Veterans Day on Nov. 11, 1954. However, Emporia had already celebrated Veterans Day the year before.
Roxie's reliable report: Emporia holds a week-long veterans celebration every November. But you can honor veterans daily at the All Veterans Memorial. The memorial contains military hardware, a veterans' wall, and a marker for Congressional Medal of Honor recipient Grant F. Timmerman. Marine Sgt. Timmerman rests at the National Memorial Cemetery of the Pacific.
Related: Discrimination delayed Jack Weinstein's Congressional Medal of Honor for 51 years. Four Medal recipients also rest at the McPherson National Cemetery near North Platte, Neb.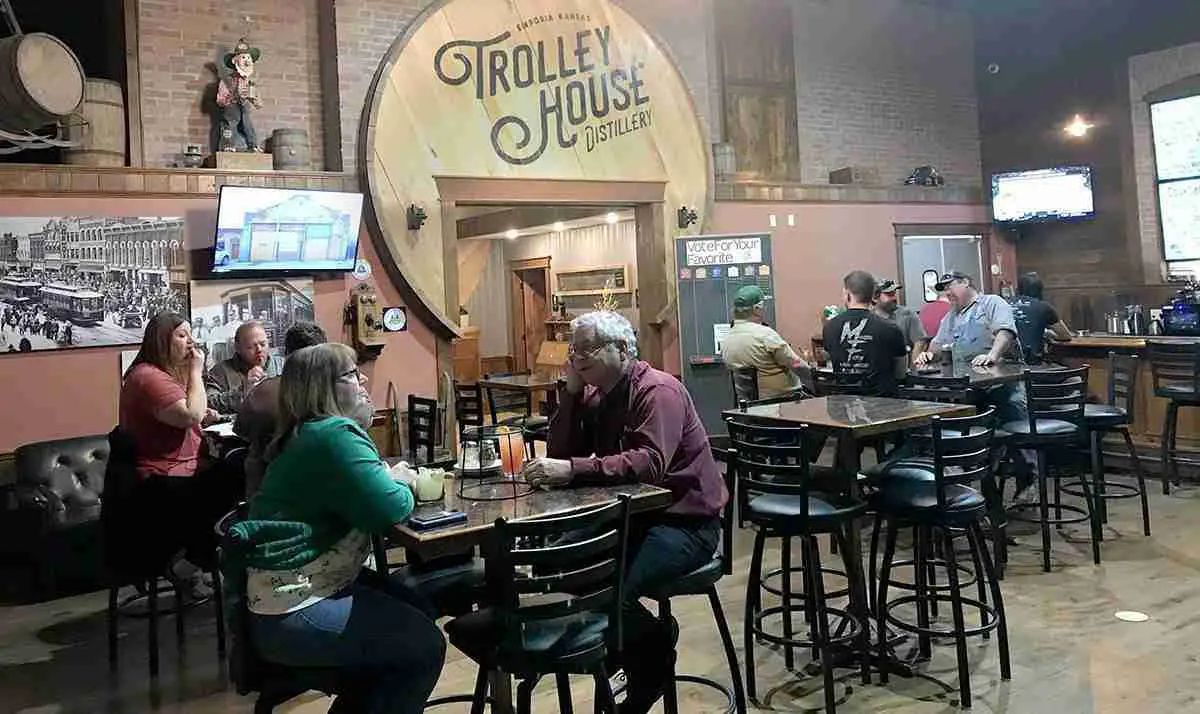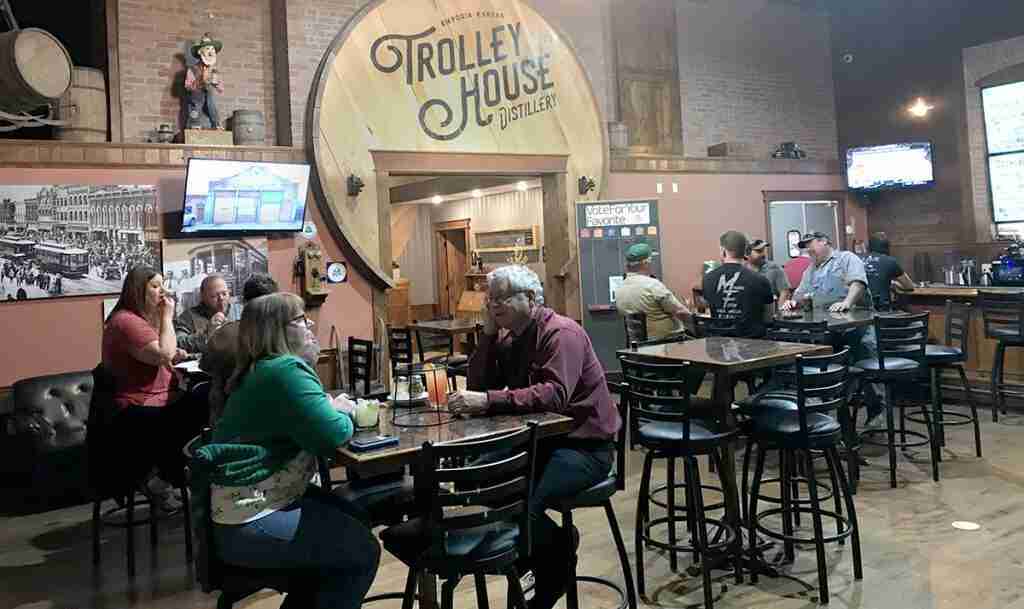 6. Emporia knows food
Emporia is the only city in Kansas with the drink trifecta, a brewery (Radius Brewing Company), a distillery (Trolley House Distillery), and a winery (Twin Rivers Winery). All three offer tastings and retail sales. Plus, Radius is one of Emporia's finest restaurants. Pair the wine with selections from Vault Meats & Cheeses.
Roxie's reliable report: Emporia has the world's only Twinkie factory. Every year, the community celebrates the confection, and you should down a few.
If coffee is your brew of choice, sample Gravel City Roasters' signature drinks or sip a cup of joe in an overstuffed chair at Granada Coffee Co. Chocolate and coffee are the perfect combination. Pick up the chocolate at The Sweet Granada.
Don Draper and his Mad Men cronies would feel comfortable at Union Street Social. (Full disclosure: I autographed books at the restaurant.)
Roxie's reliable recommendation: Try the Farm Girl Flatbread with a Negroni Sour.
The song 99 Bottles of Beer on the Wall must refer to Mulready's Pub. The pub has 23 beers on tap with 70-plus beer choices and 130-plus varieties of whisky.
7. Emporia knows shopping
"Emporia" is the plural of "emporium," a business specializing in large-scale products or services. Yes, Emporia lives up to the name. Start your emporia excursion at Poehler Mercantile Antique Mall, 14,000 square feet of antiques. Plus, it contains an Emporia State sports museum. Create jewelry with Midwest's largest bead selection or buy custom creations at Plum Bazaar. Craft a porch sign at Tallgrass Trends Boutique.
Cowgirls and cowboys will love Prairie & Pearls. Then decide between 8,000 pairs of jeans at Bluestem Farm and Ranch Supply. Were you born to be wild? Find biker gear at Cookies Leather and Apparel.
Where to stay
Reserve one of the 12 beautiful rooms at the Gufler Mansion Bed & Breakfast. The mansion is perfect for weddings and meetings. I stayed in the Italian Room with its attached sunroom filled with plants. At the end of winter, green plants were a delightful sight. RVers should check into the Emporia RV Park & Campground.
Visit Emporia, where they're eager to know you. You'll love them.
Related: If you're coming to Emporia from the west, stop first at the Beaumont Hotel.