Fort Scott honors heroes. I am Fort Scott National Historic Site, and I want to tell you our city's story.
My heart swelled with pride in 1842 when my troopers hoisted the 26-star flag to the top of our flagpole, where it waved in the breeze for the first time. My dragoons came to keep the peace on the so-called Permanent Indian Frontier. "Permanent" only lasted a few years. My fate was ironic. Instead of keeping Euro-Americans and Native Americans away from each other, my soldiers and I became a catalyst for vast American expansion. The natives were shunted aside. While I grieved for the natives' fate, I also felt great pride in my soldiers' service to their country. They protected traders on the Santa Fe Trail and settlers on the Oregon Trail.
Related: Fort Scott is one of our 12 best places to visit in Kansas.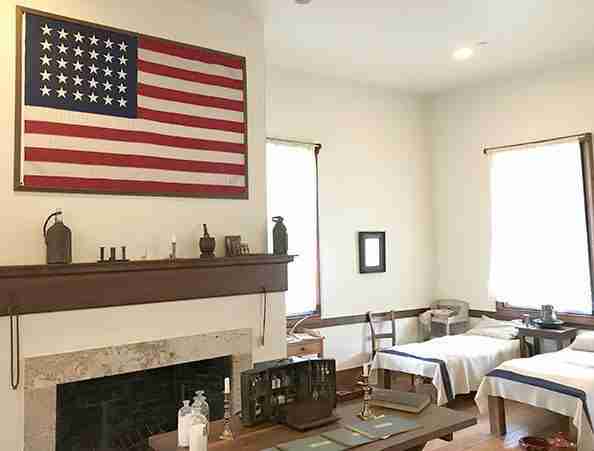 Fort Scott's soldiers in the Mexican War
My soldiers marched off to war in 1846. I worried about them the entire time they were fighting Mexico. Some marched to California. Some fought in northern Mexico, and some warred from Veracruz to Mexico City. When they returned to me, I rejoiced and listened eagerly to my heroes' stories. But then the government closed me in 1853. I wept when the soldiers lowered the 32-star flag above me for the final time. What would become of me now, I wondered.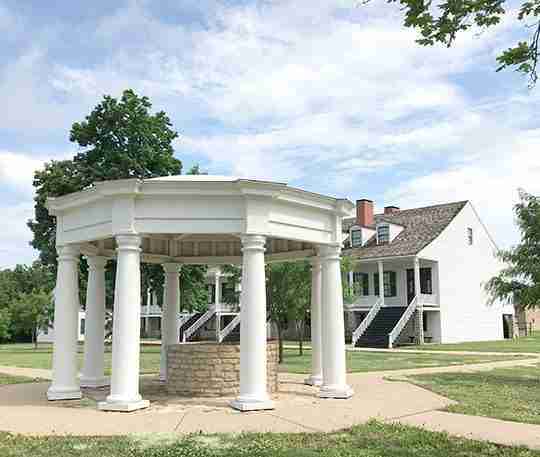 Fort Scott becomes a Bleeding Kansas battleground
The army closed me too soon. In the late 1850s, my namesake city, Fort Scott, and Bourbon County surrounding it divided over slavery. When the army left, private owners took over my grounds. Two of my buildings became hotels—each one catered to opposing beliefs about slavery. Kansas Territory bled, and I shuddered at the violence. I helplessly watched murders. My heart bled as the murdered men's blood drained into my ground. I had to tolerate my officers enslaving people when I was a fort, and I detested it. But I didn't want anyone murdered because of their politics. I grieved.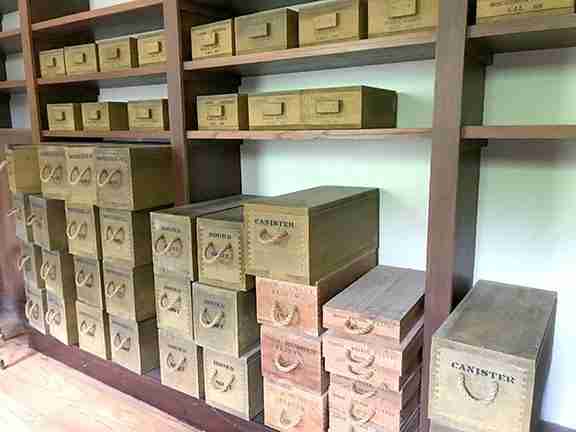 Fort Scott in the Civil War
Civil war broke out in 1861. The army reopened me in 1862. I was so thrilled to watch the 33-star flag waving above me. I became a Union storehouse. Eventually, the army extended my fortifications for 40 miles. My doctors and nurses treated the sick and wounded. Refugees poured into my protection. Some of the refugees were people who escaped slavery. Some refugees needed protection from persecution for their Union sympathies. I loved them all, happy that we could help.
Pride filled my heart when I heard about the Emancipation Proclamation in January 1863. At last, the Star-Spangled Banner waved over the Land of the Free. I wept with joy and pride when the First Kansas Colored Infantry joined the Union service that year. Those men were able to take freedom for themselves. I rejoiced to see them march with such dignity.
Related: William Johnson freed himself from slavery. As a Black artilleryman, he helped to overturn it.
The army remained on my grounds for only a few months after the war's merciful end, but I would have one more life as a fort. I rejoiced as I watched the City of Fort Scott flourish. When the railroad came to Fort Scott in 1869, the final chapter of my life as a fort came with it.
Famed Black scientist George Washington Carver attended the Fort Scott Colored Public School in the former army hospital from September 1878 to the end of March 1879. He studied English, history, mathematics, art, and science. Sadly, he left after watching a lynching. How I wish people would be kind to each other instead of killing each other. The school building is now the visitors center.
Related: Carver went to Winterset, Iowa, for more education.
Fort Scott's soldiers vs. settlers
Instead of Fort Scott, the army named me the Post of Southeast Kansas. My headquarters were in the city instead of on my original grounds. This time, 37 stars were on the flag. Many of the desperate refugees who had sought my help during the war now squatted on land south of Fort Scott. They shot at the railroad crews when the railroad chased them away from their homes. My soldiers protected the railroaders. They finished laying track in 1873, and Fort Scott's prosperity was secured. But I felt bad for the squatters. With the railroad complete, the military closed Fort Scott's operations for the final time. I went to sleep for many years.
Related: The 13-mile Kansas section of Route 66 is only an hour south of Fort Scott.
---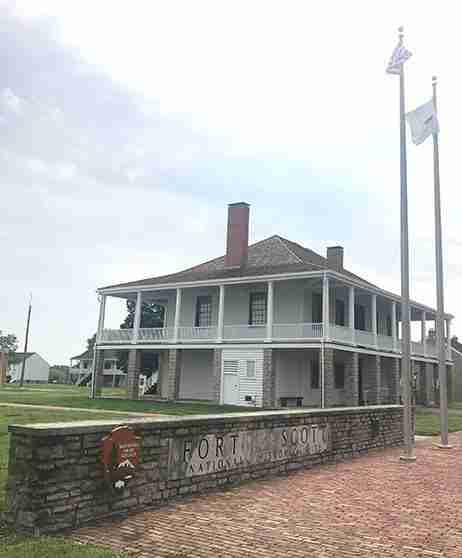 Fort Scott becomes a National Historic Site
Nearly 100 years later, I woke up again. In 1964, my community listed me as a National Historic Landmark. I felt so grateful that they understood what I had done to keep the peace and help them grow. Shortly after attaining landmark status, I became Fort Scott Historical Park. I was delighted to have families explore me. Finally, in 1978, the National Park Service accepted me as a National Historic Site. Joyful tears streamed down my face when the glorious 50-star flag waved above me again. I am so profoundly grateful that my soldiers' sacrifices are still remembered by the nation they loved and served.
In 2013, Fort Scott installed a memorial to three of her sons, Marine First Lieutenant William D. Hawkins, Privates George F. Pond, and William H. Longshore, in the plaza outside my gates. Each had earned the Congressional Medal of Honor, the ultimate American award for valor. Please come to honor them.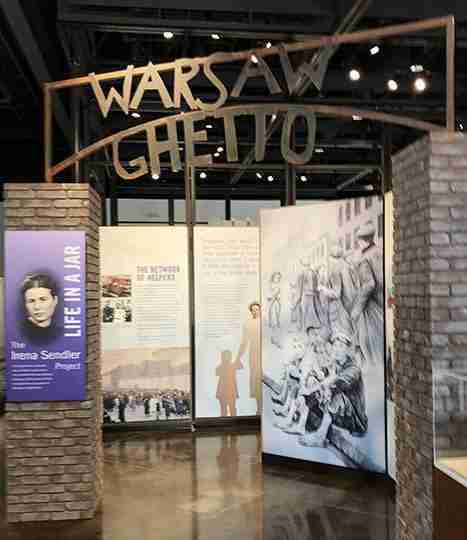 Life in a Jar: The Irena Sendler story impacts the world
I started to hear about Irena Sendler in 1999. Five high school students, Gabrielle Bradbury, Elizabeth Cambers, Sabrina Coons, Megan Stewart, and Janice Underwood, had discovered her story. They were from Uniontown, 20 minutes west of Fort Scott.
Who was Irena Sendler?
Sendler had rescued 2,500 Jewish children from the Warsaw Ghetto during World War II. After she smuggled them out, she placed them with Polish citizens. She buried coded lists of their true identities in milk jars under an apple tree — across the street from German soldiers' barracks. The Nazis caught her and tortured her. They intended to execute her, but before they could do it, the resistance bribed a guard. She escaped.
In 1999, people thought Sendler was dead. Instead, she was still alive.
Inspired, the students created a 10-minute play, Life in a Jar, for Kansas History Day. Their project took them to National History Day in Washington, D.C. With help from their community, Kansas City Holocaust survivors, and philanthropists, the students visited Sendler in Warsaw. Their help lifted Sendler from poverty during her final years and sparked a deep friendship between Sendler and the students. While Sendler has passed away, their presentation's impact continues.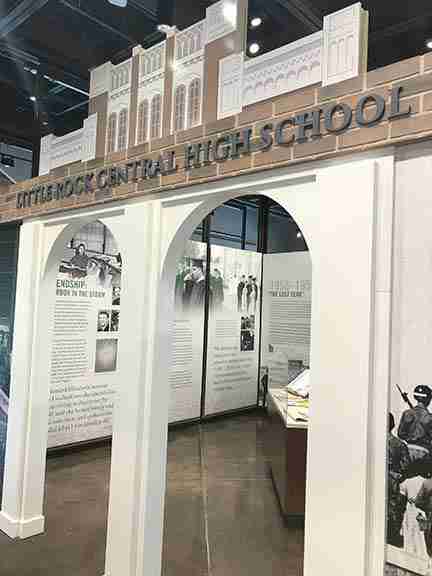 Fort Scott adds the Lowell Milken Center
In 2016, the Lowell Milken Center for Unsung Heroes opened a quarter-mile away from me. Sendler's story is a centerpiece there. Please bring tissues because the center is very emotional. Of course, I can't visit the museum, but I listen as my visitors describe their experiences at the center.
Besides Sendler, the center tells other heroes' stories. You'll meet the Little Rock Nine, who integrated Little Rock Central High with Kendall Reinhardt and Ann Williams, students who supported them. Pavel Weiner and others published secret newspapers to document the horrors of life in Terezin, a Nazi transport camp in Czechoslovakia. To found pediatric cardiology, Helen Taussig overcame sexism, dyslexia, and severe hearing loss. She learned how to cure blue-baby syndrome and paved the way for open-heart surgery.
When people come to me after they have visited the center, I shamelessly eavesdrop to hear about the unsung heroes' stories.


Honoring Gordon Parks in Fort Scott
I can't say that I remember Gordon Parks while he lived in Fort Scott. He left in 1928 when he was 16 and moved to Minneapolis. He was waiting tables on a train when he discovered images of Depression-era migrant workers. The images inspired him, and he bought a camera to use as a weapon against racism. Parks's style highlighted the beauty of the ordinary. He attuned his lens to capture both glamour and suffering, earning numerous assignments and awards.
I do remember his 1950 return. He was LIFE Magazine's first Black photographer, and they sent him home to track down his junior high classmates. Unfortunately, the magazine bumped the Fort Scott piece out of its lineup, and was never published.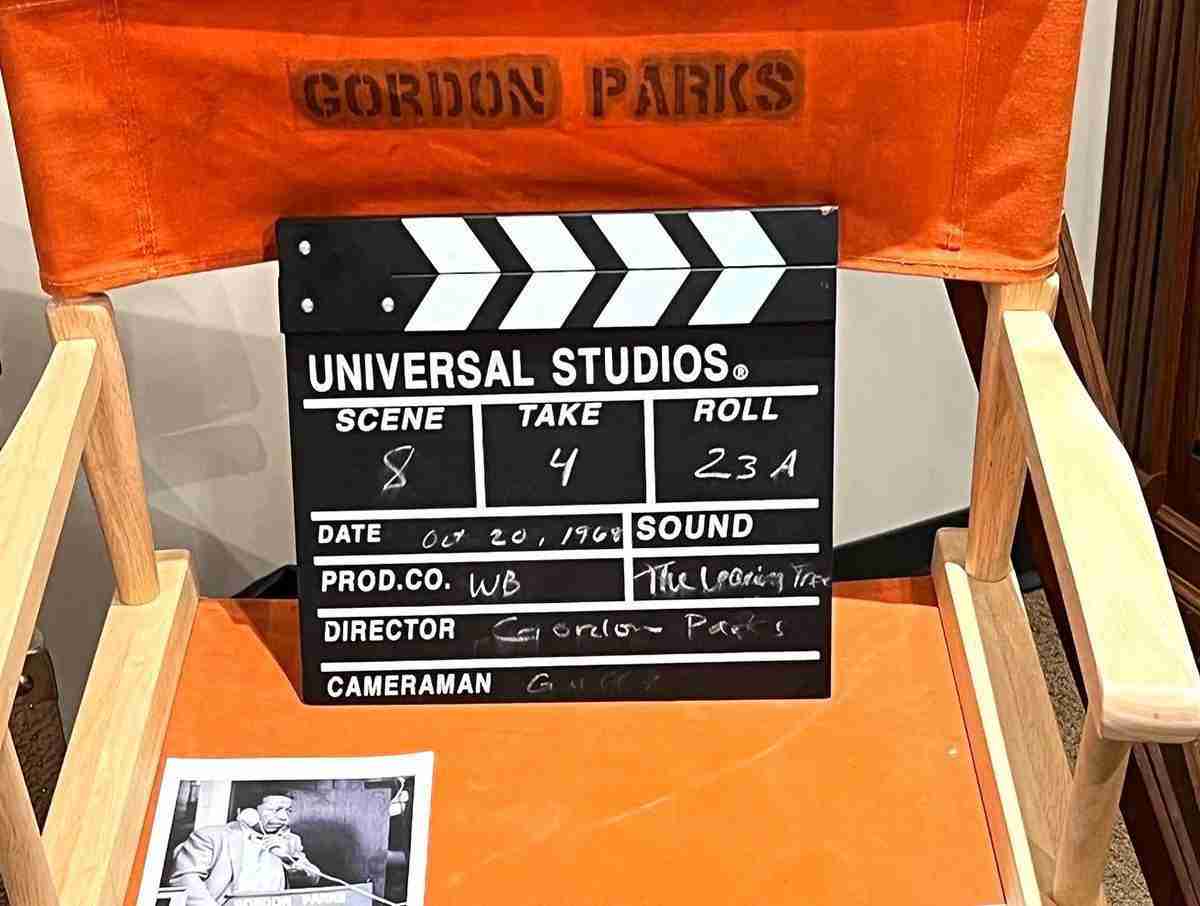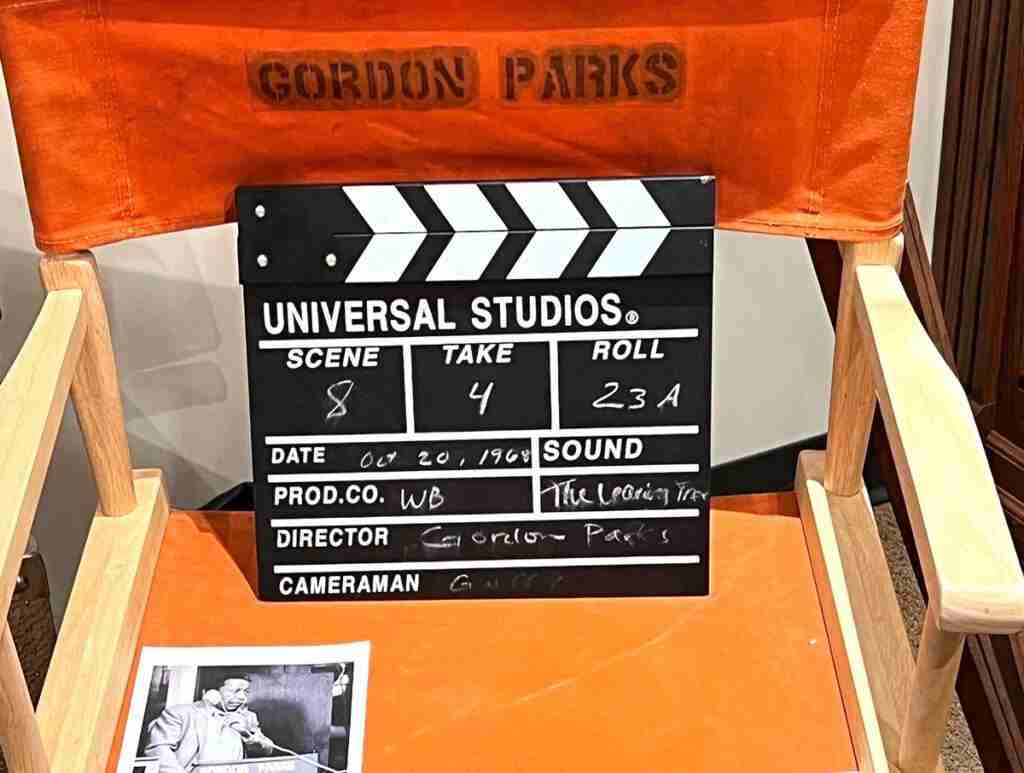 Nearly 20 years later, in 1969, Parks became the first Black man to direct a major motion picture. The Learning Tree was Parks's autobiography, thinly disguised. He returned to shoot the movie again, although he changed Fort Scott's name to Cherokee Flats. He directed the film, but he produced it, wrote the screenplay, and composed the score.
In 1989, the Library of Congress selected The Learning Tree as one of the first 25 movies in the National Film Registry.
In 2004, Parks attended the first Gordon Parks Celebration at Fort Scott Community College. At his death in 2006, he willed numerous personal effects and memorabilia to the museum. His family continues the tradition. Again, I cannot visit the museum, but I enjoy hearing stories about Parks.
Fort Scott has come a long way from the days when I endured watching slavery on my grounds. But we still have a long way to go.
Shop Fort Scott
Before you leave Fort Scott, stroll through our downtown and its beautiful Painted Ladies. The Fort Scott Farmers Market sets up at Skubitz Plaza, right in front of me. Appropriately for a fort that began a city, we have Fort Scott Munitions and Fort Scott Gun & Pawn. Lose yourself in the stacks at Hedgehog.INK. Shop the flea markets at Main Street Vintage & Co. and Treasure Hunt Flea Market.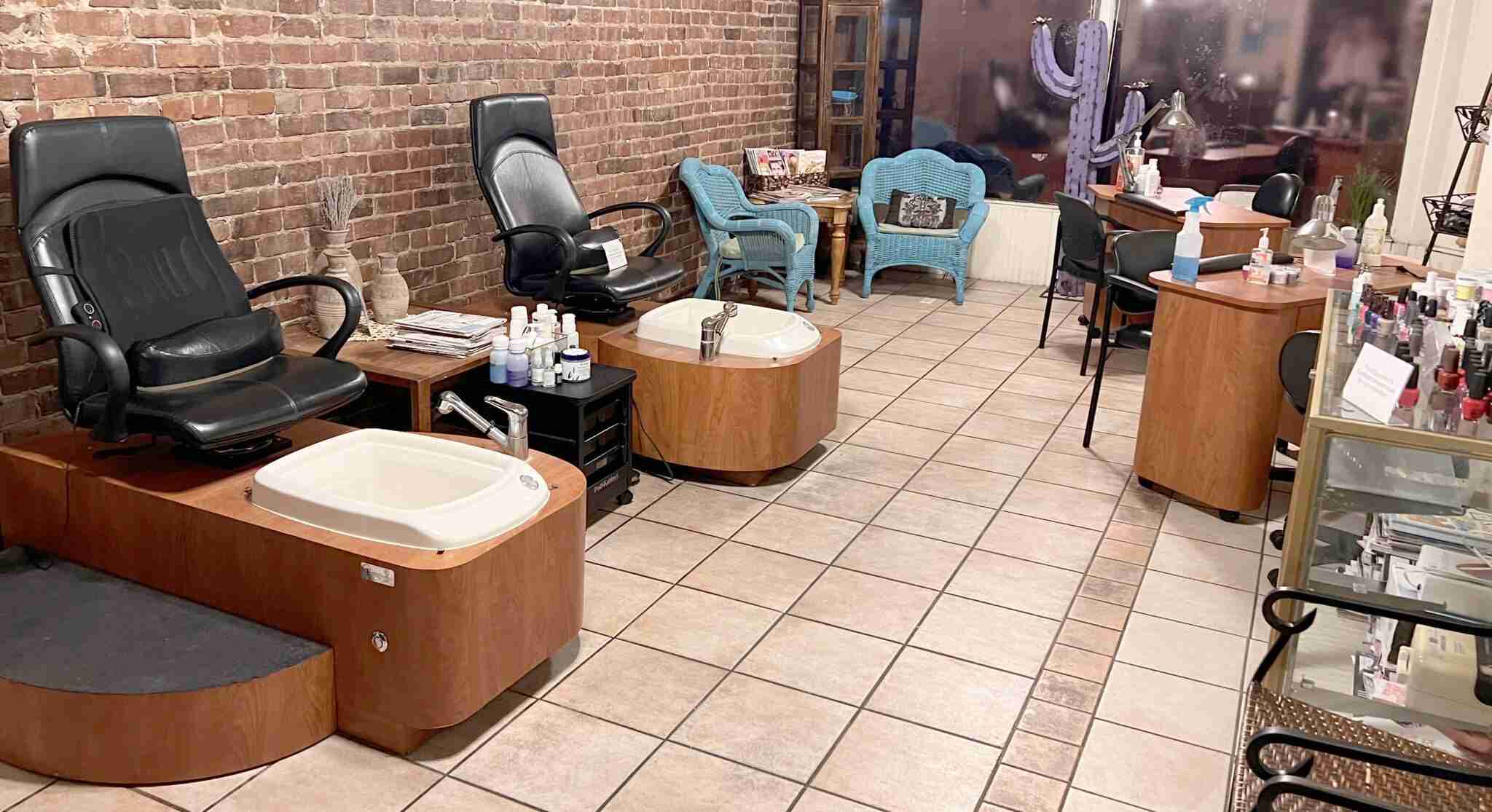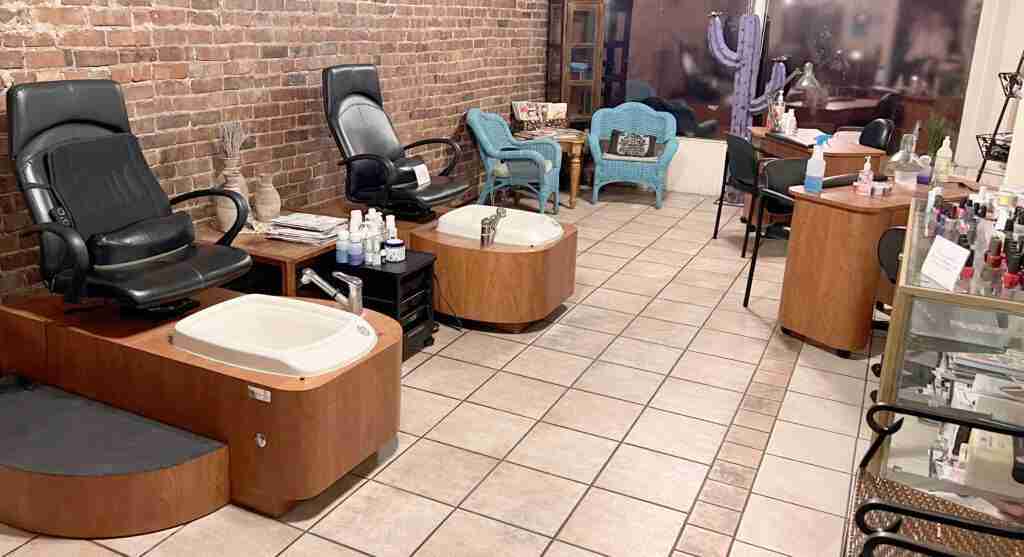 Where to eat and stay in Fort Scott
Sharks don't swim in Fort Scott except at Sharky's Pub & Grill. Try the Caribbean marinated pork chop. Drink a bourbon in Bourbon County with your ravioli at Crooner's Fort Scott. Avoid a ho-hum hotel and stay in the Courtland Hotel & Spa. You deserve some pampering.
Related posts
The Frontier Military Historic Byway ties Fort Scott to Fort Leavenworth, passing through Kansas City and Leavenworth. Candidate Abraham Lincoln visited Leavenworth, Atchison, Doniphan, Troy, and Elwood in 1859.
War didn't end in Kansas until the Battle of Punished Woman's Fork, the Northern Cheyenne Exodus, and the Last Indian Raid in Kansas. During the Korean War, Jack Weinstein of St. Francis earned the Congressional Medal of Honor. Discrimination prevented him from receiving it for 63 years.
Read more about Southeast Kansas, Kansas, and the Midwest.
Share this story on Facebook, Instagram, and Twitter.